Revamped bus service connecting Oxford to Great Milton an instant success
1 month ago Wed 13th Jul 2022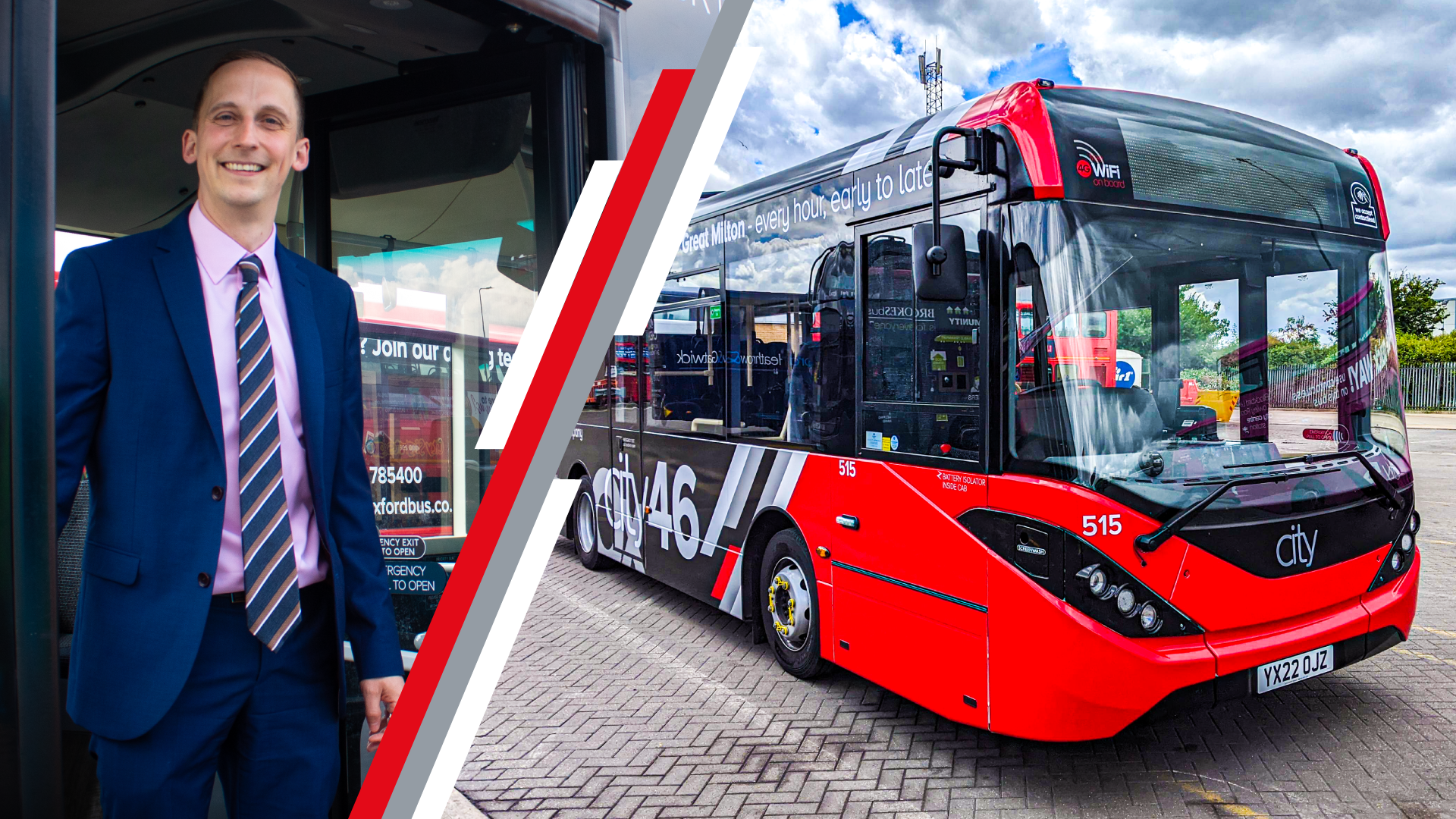 Oxfordshire residents greeted the driver of a new Oxford Bus Company route with a cake and sang him a song to celebrate the return of services to Great Milton.
A regular bus link between Oxford and Great Milton returned recently, after a six-year absence.
It returned after Oxford Bus Company, Le Manoir aux Quat'Saisons and Oxfordshire County Council partnered to fund and deliver major improvements to the bus 46 service by expanding it beyond operating between Cowley and Wheatley.
The revamped service made an immediate impact with more than 300 passengers travelling on the service daily in its first week in operation.
The new route operates 7 days per week, with the last journey from Great Milton operating at 0100. The service provides a regular public transport link to Le Manoir aux Quat'Saisons, to allow people from Oxford City and East Oxford to access the various job opportunities at the site.
It also restored the link between Cowley, Florence Park, Donnington Bridge Road and the Abingdon Road, which was the subject of a petition earlier in the year when the Stagecoach 16 service was withdrawn, following an Oxfordshire bus network review. We also re-instated direct bus services from Horspath village to Oxford city centre, for the first time in several years.
Luke Marion, Oxford Bus Company and Thames Travel Interim Managing Director said: "We have received a fantastic response to the launch of our improved 46 service, with an encouraging patronage in the first week.
"Around 30 Florence Park residents treated our driver to a lovely welcome on Monday 20th June and even sang a song they had written, complete with a guitar accompaniment to celebrate the start of the service.
"I travelled on the service and the feedback was excellent from the passengers I spoke to. The response shows just how much our services mean to people and how important it is to work in partnership with other key stakeholders to find solutions to improve connectivity where possible."
Hugh Jaeger of Bus Users Oxford said: "Feedback from both Great Milton and Horspath is already positive. I met a couple from Horspath who had ridden the route to Great Milton on the first day to celebrate the new service. A great Milton resident also told me that she has accepted an offer of a full-time job in Oxford, which she could not have accepted without the new bus service."
Oxford Bus Company, which has taken over operating the service from its sister company Thames Travel invested £375,000 in two new ultra-low emission buses to operate the route.