Return tickets are changing
3 months ago Fri 22nd Apr 2022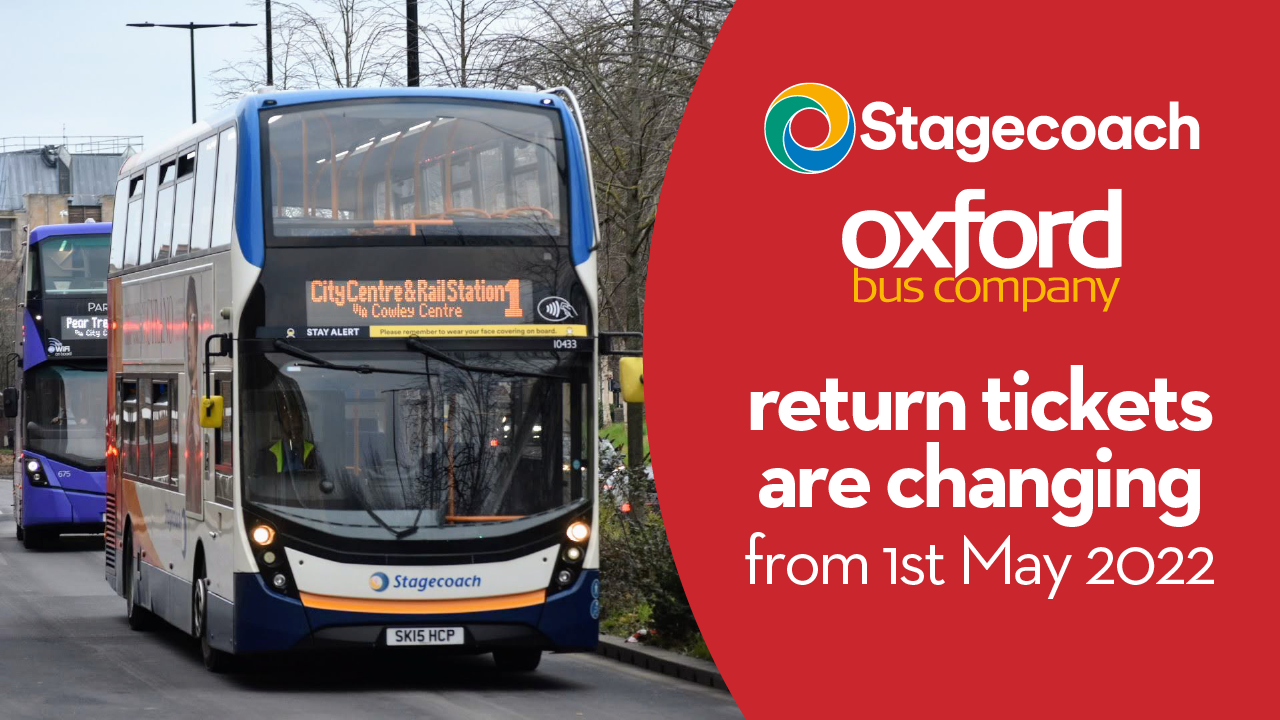 From the 1st May 2022, Stagecoach will no longer accept return tickets issued by Oxford Bus Company or Thames Travel.
Any customers wishing to travel on services provided by both Stagecoach and Oxford Bus Company or Thames Travel can continue to purchase the Oxford SmartZone range of products, with the Oxford SmartZone 24 Hour ticket for £4.50 available from your bus driver, the best value equivalent to a day return.

If you are travelling more regularly - you can purchase a bundle of 12-trips on the key for £20.00. This works out at just £1.66 a single journey, or £3.32 for a return journey. Alternatively, we also offer 'any 5 day' tickets (a bundle of 5 day tickets) for £20.00, and these are the best value if you need to make several different journeys in a day.
We'd like to reassure our customers that at Oxford Bus Company and Thames Travel, we will continue to provide return tickets as we always have. Stagecoach has unilaterally decided to cease issuing return tickets within the Oxford SmartZone area and has advised us that it will no longer be accepting Oxford Bus Company and Thames Travel tickets in this area after 30th April 2022 as a result.
We have no choice but to accept this commercial decision by Stagecoach.