'Brand the Bus!' Competition 2023-2024
1 month ago Wed 1st Nov 2023

The 2023/2024 'Brand the Bus!' competition is here!
Are you part of a local charity or good cause? Want to be in to win an amazing advertising package? Enter our 'Brand the Bus!' competition and that might just happen!
2023-2024 marks the sixth year of the competition, run by Oxford Bus Company as part of its efforts to support the community.
This year, as part of our 'electricity' Electric Bus launch, we are pleased to announce that local charities and good causes in Oxfordshire will have the opportunity to brand one of our brand-new, electric double-decker buses!
Interested? Read more about the how your charity or good cause could enter below!


The winner of 'Brand the Bus!' will receive an advertising package worth over £40,000!
This package includes:
Your charity or good cause on a brand-new electric bus, in service for at least one year
Design support for the bus livery from the Oxford Bus Marketing team
Advertising on digital bus screens on-board our city, park&ride and Thames Travel vehicles for a period of 6 weeks
Additional advertising on-board the branded bus for a period of 6 weeks
One year of local on-air radio advertising on Hits/Greatest Hits Radio

In addition to this, two further advertising prize packages will be awarded to runners up:
Runner up - £2,000 towards advertising on-board city and park&ride vehicles.
2nd runner up - £1,000 towards advertising on-board city and park&ride vehicles.


All you need to do to enter is fill in this entry form below and answer the following questions:
Tell us about the organisation of your choice. (150 words max)
What would branding a bus mean to your organisation? (300 words max)
As soon as your entry is in, it will be published in the gallery ready for the public to view. Voting will then open on the 1st December 2023. After the voting is open, you may still enter the competition, but remember that the earlier your entry is in the gallery, the longer the public has to vote for you.
All entries must be submitted before 8th January 2024, and public voting will close on 2nd February 2023


Not sure who's entered the competition?
Take a sneak peek at the gallery of entries below - then when voting opens, make sure you vote for your favourite!
The 10 entries who receive the most votes from members of the public will be shortlisted. A final winner will then be selected by a panel of judges. We'll announce the winner and work with them to design their bus in early 2024.


Voting for the Brand the Bus 2023-2024 has now opened!
Check the Gallery of Entries here and make sure to vote for your favourite! Public voting will close on 2nd February 2024.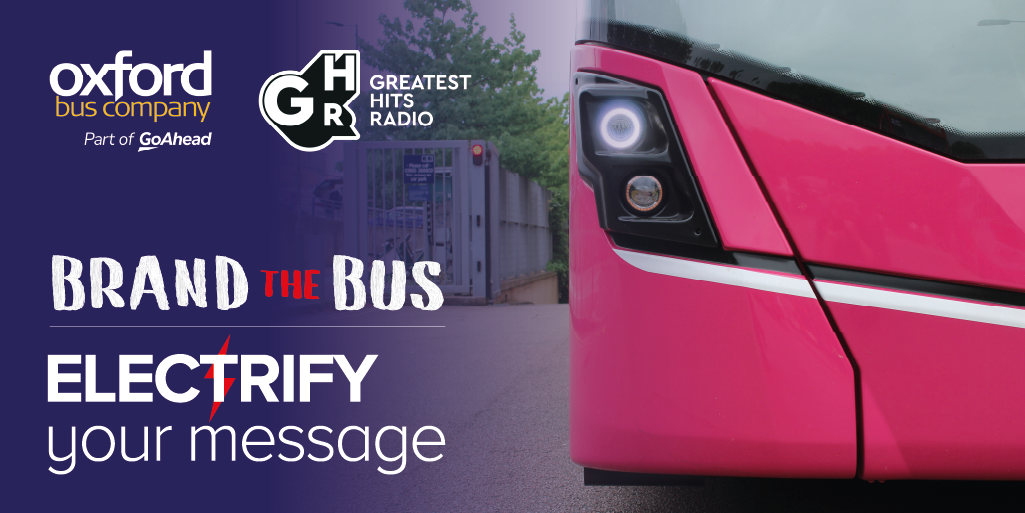 Full terms & conditions for the 'Brand the Bus!' competition can be found here.