Oxford Bus Company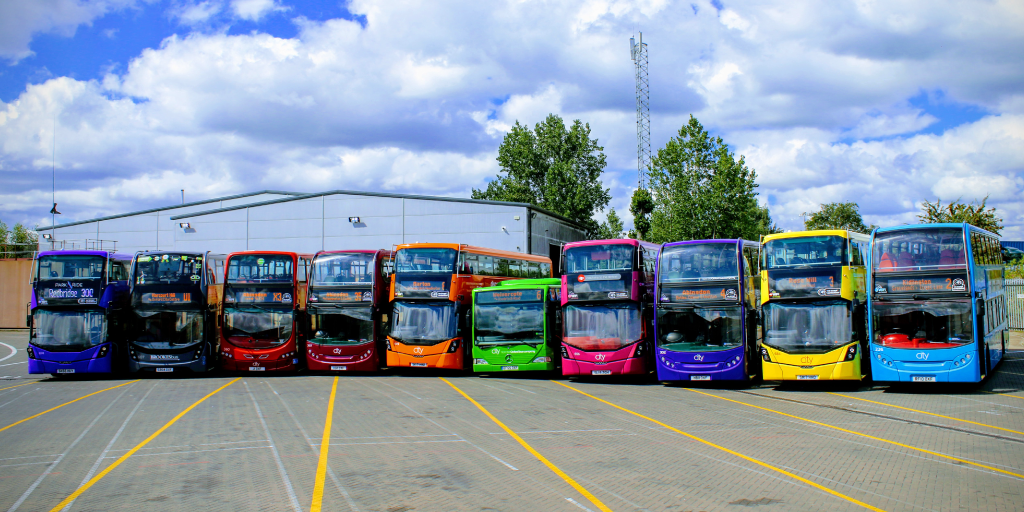 About us
Oxford Bus Company operates a comprehensive network of services in Oxford, as well the airline, an express coach service to Heathrow and Gatwick airports. We also operate the BROOKESbus service in partnership with Oxford Brookes University, and the popular park&ride service which connects four car parks to the city centre.
Oxford Bus Company history (PDF, 1.5MB)
Our fleet and green credentials
Each year, we invest heavily in new vehicles for our fleet. Currently, we have around 160 buses and coaches. All of our city and park&ride buses are easy-access low-floor models, so that pushchair, pram and wheelchair users are welcome aboard. Our coaches have lifts that also allow wheelchair access. In addition, we have fitted controlled exhaust systems to our fleet which cut out a large proportion of harmful NOx emissions. The average age of our fleet is around five years - half of what government guidelines suggest. We are proud to run the lowest emission bus fleet of its size in the UK.
Our local bus fleet consists of around 120 vehicles, over half of which are electric-hybrid buses. This makes us one of the greenest bus companies in the UK. Visit our corporate & social responsibility page to find out more about our green credentials.
Our colleagues
We are also one of Oxford's largest employers with 600 colleagues and operate from a purpose-built site on Watlington Road, Cowley. You can view our current vacancies here.
Award-winning
Oxford Bus Company is regularly commended for its achievements in enhancing the customer experience, giving back to the community, and more. In 2017, we were awarded the UK Coach Awards Gold Award for 'Making Coaches a Better Choice' and Bronze for 'Top Express Operation'. In 2019, we won the UK Large Bus Operator of the Year at the Route One Awards.
Subsidiaries
For information about our sister brands, please follow the links below.
Go-Ahead Group
Oxford Bus Company is part of the Go-Ahead Group ltd, one of the five major groups involved in running buses in the UK. The Go-Ahead philosophy is for each subsidiary company to run as an autonomous business in tune with the local market. In Oxford, this policy has enabled us to double the use of buses in the last ten years.