Oxford Bus Company and Thames Travel announce festive services
1 month ago Fri 3rd Dec 2021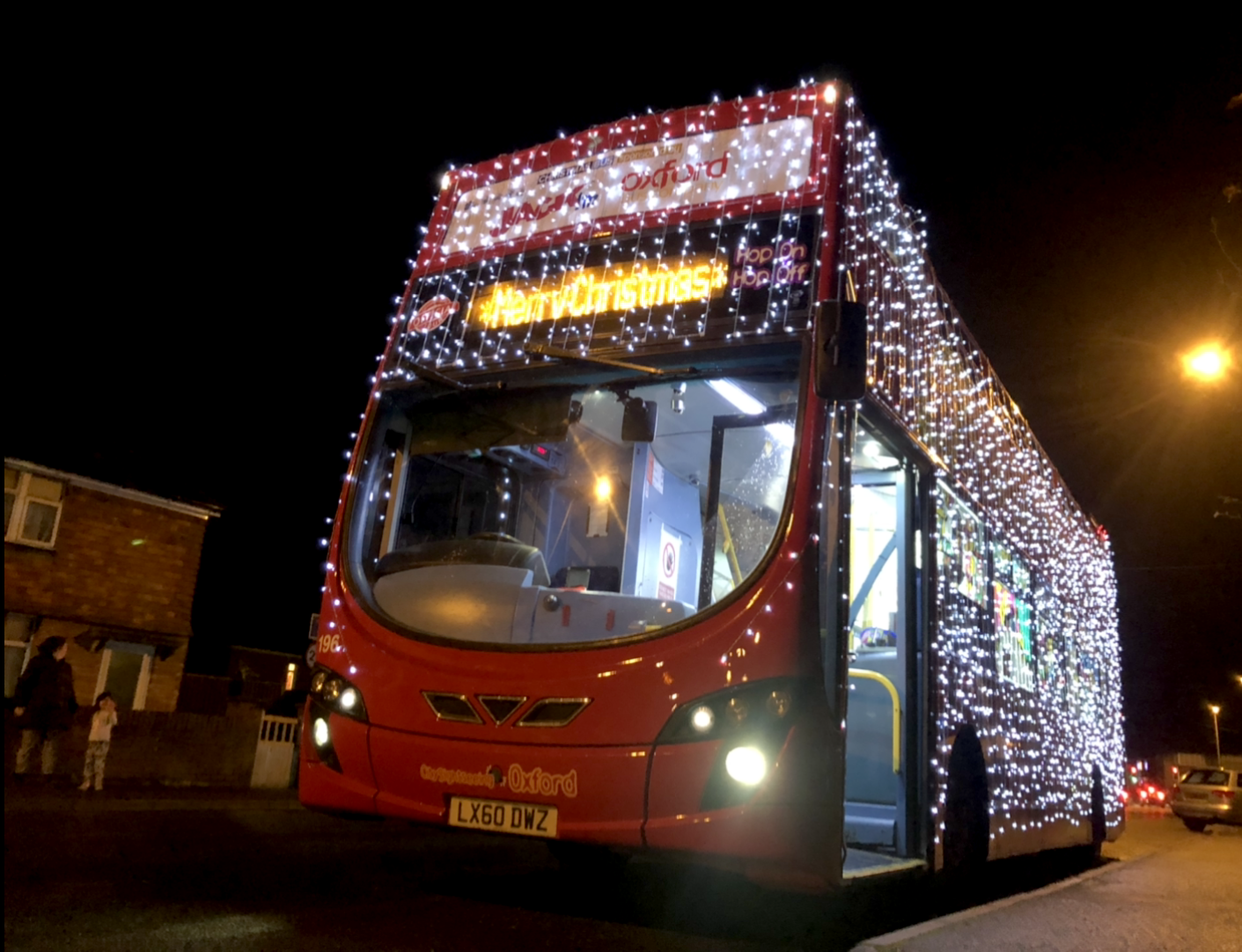 The Oxford Bus Company and Thames Travel have announced their timetables for the festive period.
Both operators will predominately operate a Saturday service on December 23rd and 24th with an early finish on all services on Christmas Eve. A special timetable will be in operation for Boxing Day and New Years Day on a limited number of services. A Sunday service will generally operate on December 27th and 28th and 2nd and 3rd January with Saturday services generally applying on 29th, 30th and 31st December with an early finish on New Year's Eve. Normal services will resume on Tuesday 4th January 2022.
The Airline service between Oxford and Heathrow Airport will operate a special timetable on Christmas Day but no other services will operate. The BROOKESbus service will not operate between December 24th and 28th. The Gloucester Green travel shop and High Street Visitor Information Point in Oxford will be closed on Christmas Day and Boxing Day.
Phil Southall, Oxford Bus Company and Thames Travel Managing Director, said: "We are providing a good level of service throughout the festive period to continue to serve people who want to travel locally and to the airports. We will be charging normal fares and pre-paid tickets will be valid for travel. With several changes to our normal timetables we advise people to check the website or app for full details to plan their journeys." Customers should also note that many services are due to be revised from 2nd January 2022 so we would encourage customers to refer to our websites for further details.
For full details please visit: https://www.oxfordbus.co.uk/obc-festive-services and https://www.oxfordbus.co.uk/tt-festive-services