Go-Ahead expands into the Cotswolds by buying Pulham & Sons
6 months ago Thu 8th Jun 2023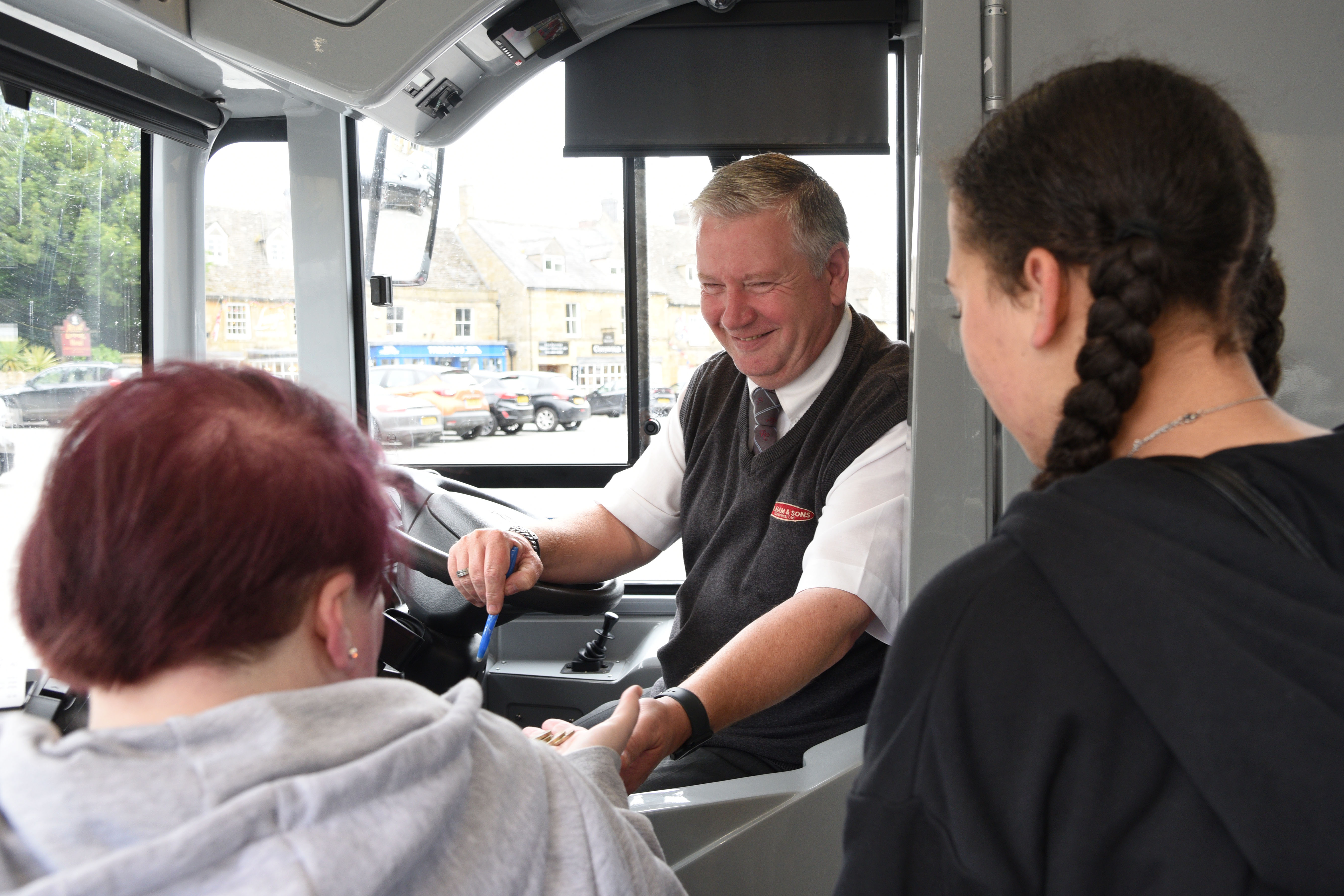 Gloucestershire based bus and coach operator to become part of Go-Ahead's Oxford Bus Company division
Pulhams operates 22 bus routes in the Cotswolds plus demand responsive transport services and school, college, and corporate coach travel
Deal demonstrates Go-Ahead's commitment to invest in UK regional bus services
The Go-Ahead Group has bought Pulham & Sons (Coaches) Limited, a long established family run bus and coach operator in the Cotswolds.
Pulhams, which has a fleet of 90 buses and coaches and employs 126 people, is a well-known and respected local business serving communities in Gloucestershire, Oxfordshire and Warwickshire.
It will become part of Go-Ahead's Oxford Bus Company division – which presently comprises Thames Travel, Carousel Buses and City Sightseeing Oxford as well as the eponymous Oxford Bus Company.
Based in Bourton-on-the-Water, Pulhams has won multiple awards for delivering high standards, and currently holds both DVSA Earned Recognition and Guild of British Coach Operators accreditation.
The company is one of the oldest established passenger transport companies in Britain, having been founded in 1880 to carry passengers into Cheltenham from nearby villages by horse and cart.
The acquisition will expand Go-Ahead's Oxford business to the west and see improved connectivity between Pulhams' bus services in Oxfordshire and the wider Go-Ahead network of services.
In addition, it will enable Go-Ahead to expand its coaching operations – which in the Oxford division already include the airline services to Heathrow and Gatwick, and National Express branded operations - by developing the coach hire side of the Pulhams business across the wider business operating area.
As part of Go-Ahead's business strategy, The Next Billion Journeys, the group is committed to investing, and expanding, in regional buses in Britain.
The deal is Go-Ahead's third acquisition in a year, following the purchase of Dartline in Devon and Southdown Buses in West Sussex.
Luke Marion, Managing Director of the Oxford Bus Company, said: "Pulhams' buses and coaches are familiar and well loved in communities throughout the Cotswolds.
"The business links nicely with our existing services in Oxfordshire and surrounding counties, and helps us to diversify our business further into new market segments. We'll be investing in developing the Pulhams business further, for the benefit of both customers and colleagues."
Andrew Pulham, Managing Director of Pulhams Coaches said: "I am excited to work with Luke and the wider Go-Ahead team in developing new business opportunities and enhancing those that we already have in place.
"Go-Ahead's commitment to invest in the Pulhams' business as we look towards decarbonisation of our fleets is welcome and I look forward to learning from the Group's experience in this area.
"Kathryn and I remain committed to Pulhams and look forward to this next chapter in our well-established, successful business."
Christian Schreyer, Group Chief Executive, The Go-Ahead Group, said: "We're delighted to welcome Pulhams into the group.
"At Go-Ahead, we see many opportunities to expand in Britain's bus industry as the country moves towards a net zero future in which people leave their cars at home in favour of public transport."
The Go-Ahead Group has nine UK bus divisions operating more than 6,000 buses, with routes stretching from the western tip of Cornwall as far north as Northumberland. Customer satisfaction on Go-Ahead's regional buses is 87%, and Go-Ahead was named Britain's most admired transport company in the annual "Britain's Most Admired Companies" awards 2022.