Get around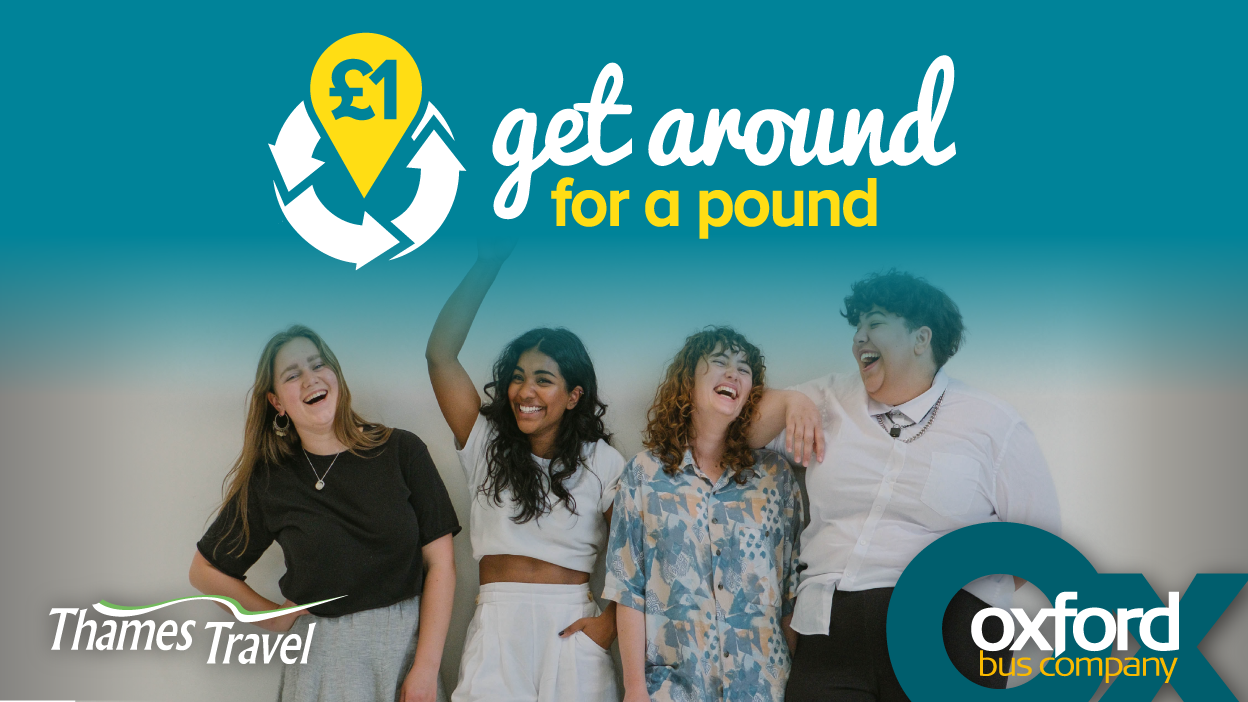 If you're aged 18 or under, travelling around Oxford just got a whole lot easier. Say hello to the 'get around' card!
Young people aged 18 and under can apply for a 'get around' travel card allowing you to save money when travelling by bus in Oxford.
With a 'get around' card, you'll only pay a £1 flat fare (single) on any Oxford Bus Company or Thames Travel service within the cityzone.
The 'get around' card costs only £5.
The application process is very simple and can be done either online or at our Gloucester Green
travel shop. Please note you will need to supply proof of age (passport, birth certificate or driving licence) and, if applying in a travel shop, a passport-sized photograph.