ComboSaver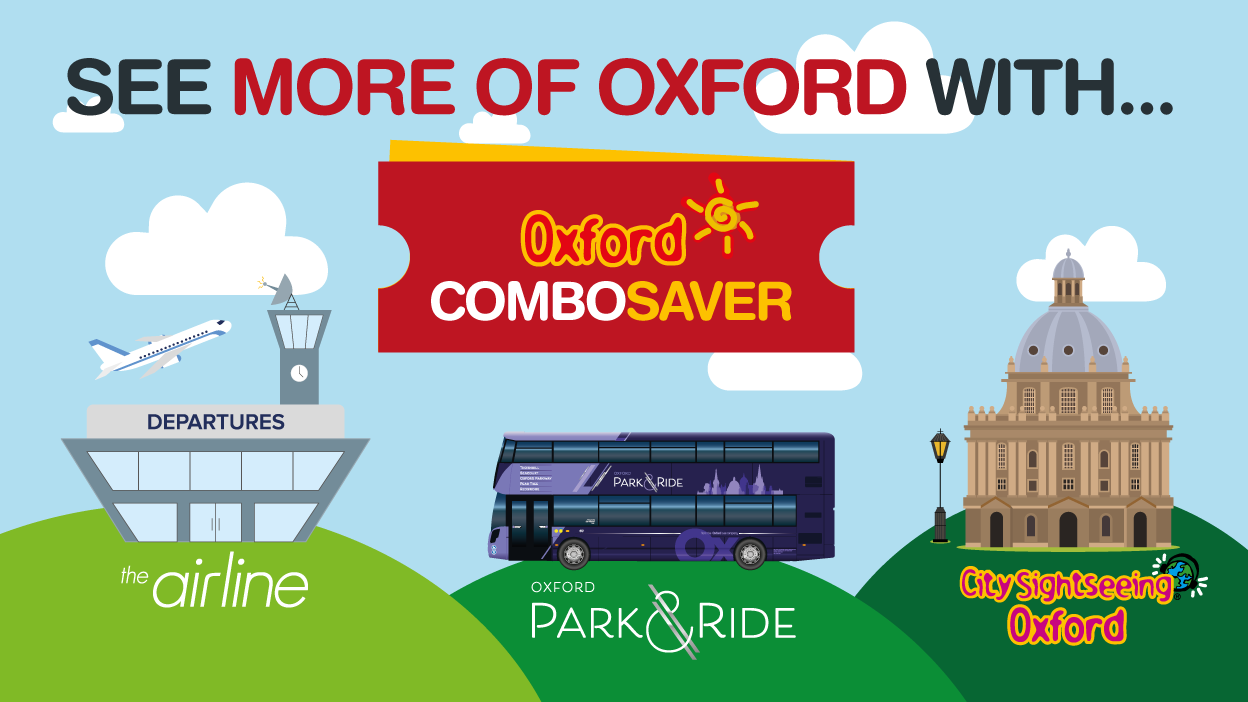 Get more for your money when you combine your City Sightseeing tour with travel to Oxford!
Are you planning your visit to Oxford? We recommend the best way to see the City is on the open-topped City Sightseeing bus.
You can hop-on and hop-off as many times as you wish at the bus stops around the City at the main sights and attractions. There is live commentary in English on selected departures, as well as audio commentary in 14 languages. So why not buy the ComboSaver and make the most of your trip?
Airline ComboSaver
Adult traveller fares

Family value

*Prices based on two adults and up to 3 children.
Park&Ride ComboSaver

*Prices based on two adults and up to 3 children.
What's included
ComboSaver tickets include a bronze City Sightseeing tour. An upgrade to Gold or Silver tour is available from your City Sightseeing Driver. More details about the City Sightseeing tours can be found here.
There's even better value! - Your ComboSaver also offers you further discounts on Oxford attractions such as Oxford Castle, as well as recommended Oxford eateries.
Read our detailed price information PDF