BUS MANAGER CLARISSE GARCIA CELEBRATES INTERNATIONAL WOMEN'S DAY 2022
5 months ago Tue 8th Mar 2022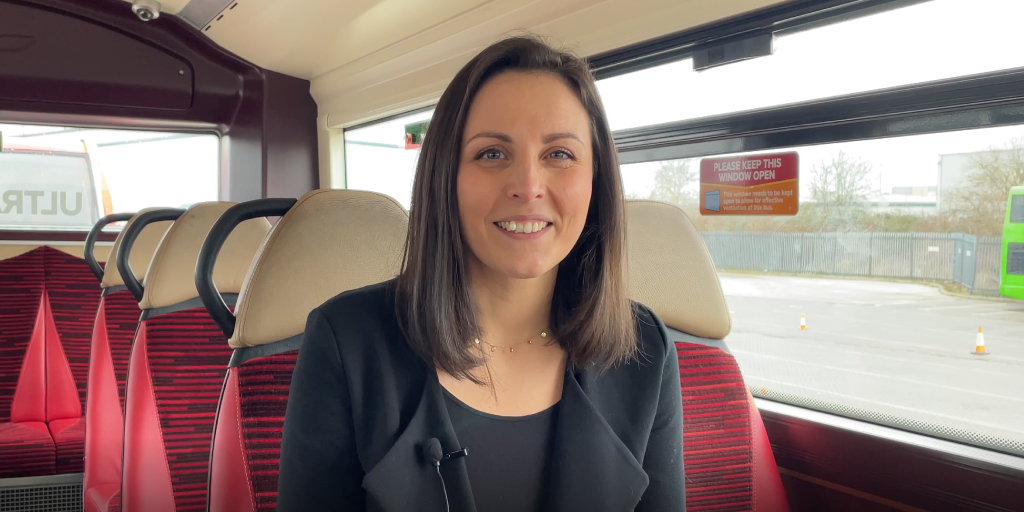 Oxford Bus Company Retail Manager Clarisse Garcia has spoken of her pride in working in the bus industry, as part of the International Women's Day 2022 celebrations.
Ms Garcia works for the bus operator and its associated open-top tour service City Sightseeing. Its parent company Go-Ahead Group runs a 'Women in Bus' initiative which is designed to address the long-standing lack of gender diversity in public transport. It hopes to increase its female representation in its workforce to 20% by 2025.
Celebrated on March 8, International Women's Day is a global day for celebrating the social, economic, cultural and political achievements of women. This year's theme is 'gender equality today for a sustainable tomorrow.'
Ms Garcia joined Oxford Bus Company in 2017 as a Retail Supervisor in the Gloucester Green travel shop.
She said: "I love customer-facing roles, but also the interesting and challenging work I'm given. I enjoy being able to implement new ideas and improve our processes to enable us to be as successful as we can. Women today have much better opportunities in establishing themselves within positions of authority in transport companies.
"At Oxford Bus Company everybody has a chance to apply for all vacancies. So, if you have the right skill and the right attitude for the job you will be successful. There is more opportunity than ever now, so you should give it a chance. The female population in the industry is growing and I'm so proud to be a part of it."
Go-Ahead's Women in Bus network provides visible role models to colleagues and creates a forum for women to raise issues, share experiences and support each other.
Phil Southall, Oxford Bus Company Managing Director said: "Clarisse's career journey in the bus industry and her positive experience is a great example of the opportunities that are available for women in our sector.
"International Women's Day is a wonderful opportunity to celebrate the huge contribution females make in society. One of our core values is embracing diversity and we want our workforce to reflect the great diversity of our passengers and communities. We are proud of the support network we provide for our female colleagues and are committed to attracting more females into the bus industry."