Bank holiday service
2 months ago Wed 27th Apr 2022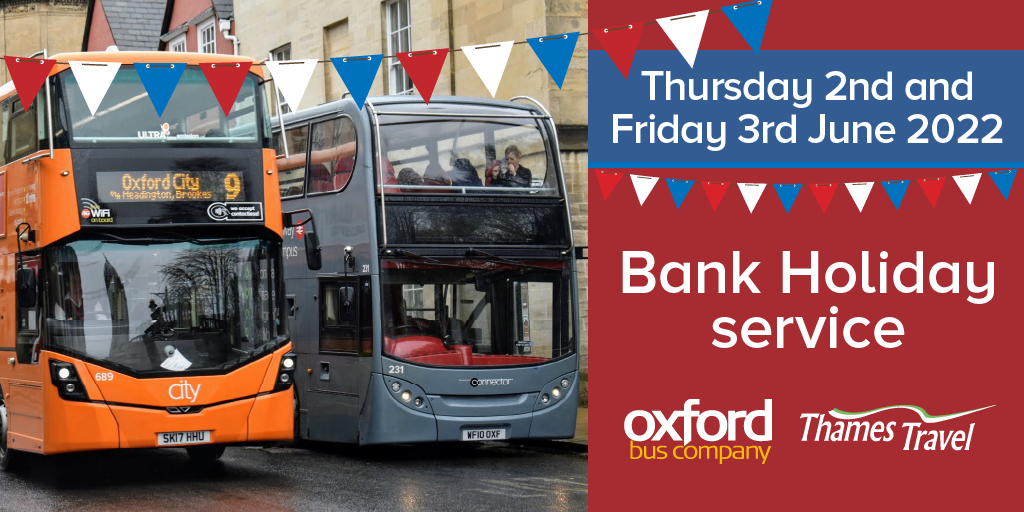 For the Jubilee bank holiday on Thursday 2nd and Friday 3rd June, Oxford Bus Company and Thames Travel services will be operating to a Sunday timetable with the exception of the BV1, which will operate to the normal daily timetable.
The Gloucester Green Travel shop will be open 09:00 - 17:00 on all days.
The Oxford City Sightseeing Visitor Information Point will be open 09:30 - 18:00 on all days.
Customer services will be open 10:00 - 16:00 on Thursday 2nd June and will be closed on Friday 3rd June.