Community
Supporting our community through sponsorship and partnerships

Low Carbon Oxford
We have signed the Low Carbon Oxford Charter and committed to reducing our carbon emissions by 3% year on year. We are one of the Pathfinders of Low Carbon Oxford aiming to create low carbon, sustainable economy in the Oxford area.
Zero Carbon Oxford
In February 2021, Oxford Bus Company was one of the 21 businesses/institutions/universities to sign the Zero Carbon Oxford Charter, which marks our support for achieving net-zero carbon emissions as a city by 2040.

Supporting the Community
We are extremely proud to have recently completed a large number of projects to give back to the people we serve.

Berks, Bucks & Oxon Wildlife Trust
Oxford Bus Company are proud to be 'Investors in Wildlife' in partnership with the Wildlife Trust.


East Oxford United Football
Oxford Bus Company is the official front-of-shirt sponsor for East Oxford United Football under 12s and under 16s, as part of our supportive partnership with the Eid Extravaganza.
Experience Oxfordshire
We are very proud to be Ambassadors of Experience Oxfordshire, helping them to ensure that Oxfordshire remains a must-visit destination and a great destination to live, work, visit and do business.
Oxford Green Week
We donate bus travel in support of Oxford Green Week; an exciting series of events that showcase some of the amazing projects taking place across Oxfordshire, educating and inspiring us all to do more for the environment.
'Brand the Bus!'
We celebrate local charities and good causes through our annual 'Brand the Bus!' competition. Entrants are encouraged to tell us why they deserve to brand a bus and the winner gets to do so! Find out more about Brand the Bus.
Oxford Pride
We demonstrate our support for diversity and equality with our rainbow livery bus, branded in support of Oxford Pride. It drives all over Oxford as part of our fleet, and makes guest appearances at Pride events. We also sponsor Oxford Pride annually.
Refill Oxford
We're pleased to partner with Refill Oxford. We provide filtered water freely available from our Gloucester Green travel shop, helping to make refilling part of the culture of everyday life. We work to reduce single-use plastic.
Low Carbon Hub
We have worked with Low Carbon Hub since 2013, when a large photovoltaic solar array was installed on our roof. This unique, groundbreaking partnership, paved the way for many similar partnerships that have been forged since.
Barton FC Women
Oxford Bus Company is the official front-of-shirt sponsor for Barton FC Girls U13 and Women (17-25) teams.


Sobell House
Oxford Bus Company is a registered member of the Sobell House 40 Club. This group of Oxford Businesses is collectively committed to helping Sobell House achieve its fundraising target over a four year period.
Creation Theatre
The creative arts are as important to Oxford as its academia. We are proud to support a number of performing arts organisations. Creation Theatre offers adaptations of classic stories and Shakespeare.
Oxford Playhouse
Built in 1938, Oxford Playhouse is an important part of the UK's theatre scene. Many of the country's most renowned actors have performed at the Playhouse, and we are glad to support the theatre in its important work.
IntoUniversity
IntoUniversity provides local learning centres where young people are inspired to achieve. We support their students by helping them get around Oxford more easily.
Folk Weekend Oxford
Since 2015, we've supported Oxford Folk Weekend through free advertising to promote this fantastic annual music event.


Oxfordshire Community and Voluntary Action
OCVA support and empower volunteers, networks, partnerships and non-profit organisations. We are proud to support their annual awards night, which brings much-deserved recognition to individuals and organisations in the voluntary sector.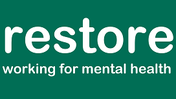 Restore
Restore supports people with mental health issues in Oxfordshire to recover and get work. We help to promote their services so they can help more people.