Set in stunning grounds, Blenheim Palace is home to the 12th Duke and Duchess of Marlborough, and the birthplace of Sir Winston Churchill. Take a tour and learn about the 300-year history of this National Treasure.
Please check the Blenheim Palace website for opening times and planned closures before you travel: www.blenheimpalace.com/visitus/opening-times
A visit to Blenheim Palace offers an unforgettable experience. It's a chance to share the splendours of Baroque architecture designed in the 1700s by Vanbrugh and Hawksmoor, to wonder at the collections of art, tapestry and antiques, and to explore the Park and Gardens and discover landscapes crafted by Lancelot 'Capability' Brown to form magnificent vistas of English countryside.

If you are visiting Blenheim Palace for the first time, it has 300 years of history and 2000 acres of beautiful landscapes for you to discover. With just a single day, you can enjoy guided tours of the Palace, home to the Dukes of Marlborough and the greatest Briton, Sir Winston Churchill. You will find exhibits that tell the story of their lives, and the lives of those who have run the Palace and Estate for three centuries, through diaries, artefacts, photographs and film.

With a rich variety of cultural highlights spanning the calendar, you can indulge in their programme of special events; from medieval jousting displays, Christmas Lights, big stage music Nocturnes and contemporary art installations.
There's no better way to get to Blenheim Palace than with Oxford Bus Company. Here are some great deals to get you there and in the front door!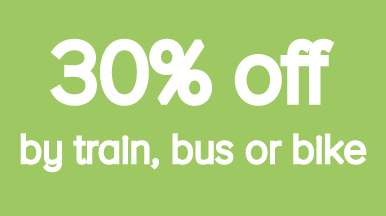 Travel the greener way and get 30% off your ticket
Help conserve Blenheim Palace for future generations by travelling to Blenheim by train, bus, bike (or foot) and receive 30% discount on your entry ticket. Use the code GREEN30 for discount during online checkout and show proof of travel by bus, train or bike on arrival. Offer valid for Palace, Park & Garden tickets (not Park & Gardens only tickets).
Visit the Good Journey page to learn more.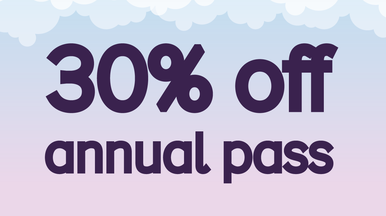 30% off annual pass with your bus ticket!
The Blenheim Palace annual pass will give you more time for its rich history to unfold, and to appreciate the natural delights of the changing seasons as they play across the glorious parkland that, together with the Palace, make this a World Heritage Site.

If you return to Blenheim Palace within one year and show your combined entry bus ticket at the gate, you will get amazing 30% off an annual pass to the Palace. Yes, that's 30% off the unlimited annual admission to Blenheim Palace!
Please note that your combine bus + palace ticket cannot be converted to an annual pass. You can purchase your annual pass at your next visit to Blenheim Palace. Simply show your combined ticket, and you'll receive 30% off the annual pass.
Save with combined bus and palace tickets
Unfortunately, our combined tickets are not available at the moment.
Bus + Palace Entry tickets from Oxford Station, City Centre or Parkway - buy from your driver (valid on day of purchase only)
| | | |
| --- | --- | --- |
| Adult | £25 | Combined ticket, allowing one adult to make a return journey on the park&ride500 service between Oxford Station, City Centre or Parkway and Woodstock, plus entry fee to Blenheim Palace, Park & Gardens (for one day only). |
| Concessions | £20 | Combined ticket, allowing one adult (concessionary pass holder) to make a return journey on the park&ride500 between Oxford Station, City Centre or Parkway and Woodstock, plus entry fee to Blenheim Palace, Park & Gardens (for one day only). |
| Child | £14.50 | Combined ticket, allowing one child to make a return journey on the park&ride500 service between Oxford Station, City Centre or Parkway and Woodstock, plus entry fee to Blenheim Palace, Park & Gardens (for one day only). |
| Family | £59.50 | Combined ticket, allowing two adults and up to two children to make a return journey on the park&ride500 between Oxford Station, City Centre or Parkway and Woodstock, plus entry fee to Blenheim Palace, Park & Gardens (for one day only). |