Bus travel guidance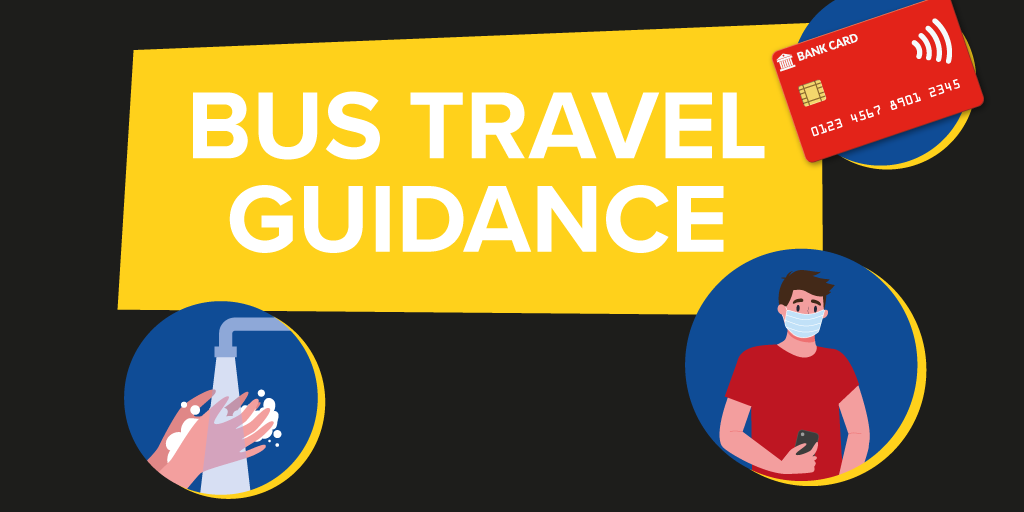 When you travel, please follow our COVID-19 bus travel guidance to help keep you and our colleagues safe.
Don't travel unwell

If you feel unwell, please don't travel. If you have coronavirus-like symptoms, stay at home and call 119 if you need help.

Face covering

Following the government advice, from 30th November 2021, wearing face coverings is mandatory when using public transport.

Avoid cash payment

Pay by contactless, Freeflow, the key or the app if you can. If you need to use cash, try to have the right change.

Help the ventilation

Please keep the windows opened if it's possible to help ventilation on-board the bus.

Seat safely

All seats are now available for use - however, please respect other passengers' personal space.
If you don't need to sit directly next to or facing another passenger, try to avoid doing so.

Take your newspaper with you

Take your Metro newspaper with you when you leave the bus.

Wash your hands

Keep practising good hand hygiene.
Carry hand sanitiser and clean your hands regularly.