Our Stars of the Month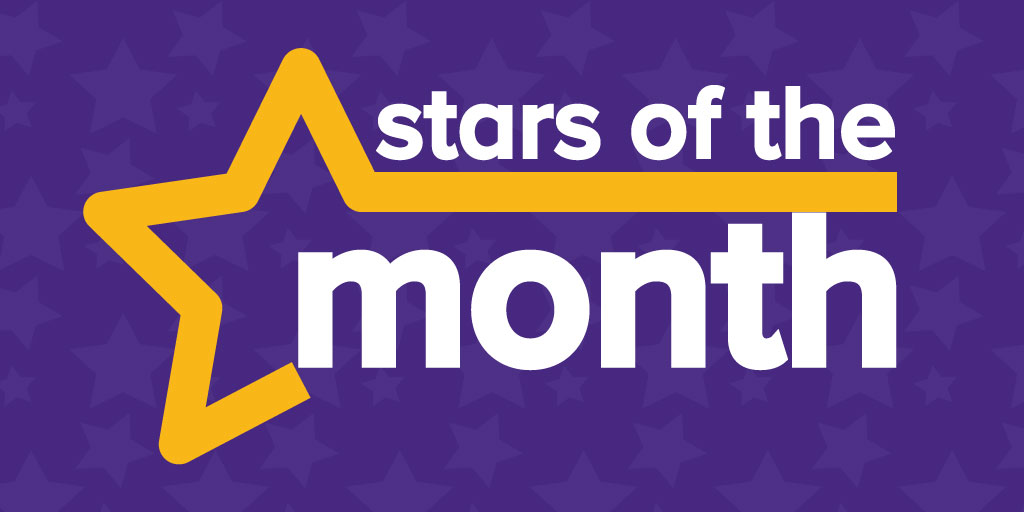 Each month, customers and colleagues nominate members of our Oxford Buc Company, Thames Travel, Carousel and City Sightseeing Oxford team for their Star of the Month. Below you will find all our latest stars!
Have you seen one of our colleagues going above and beyond? You can contribute by nominating them online here. You can also give us a call on 01865 785400.
January 2022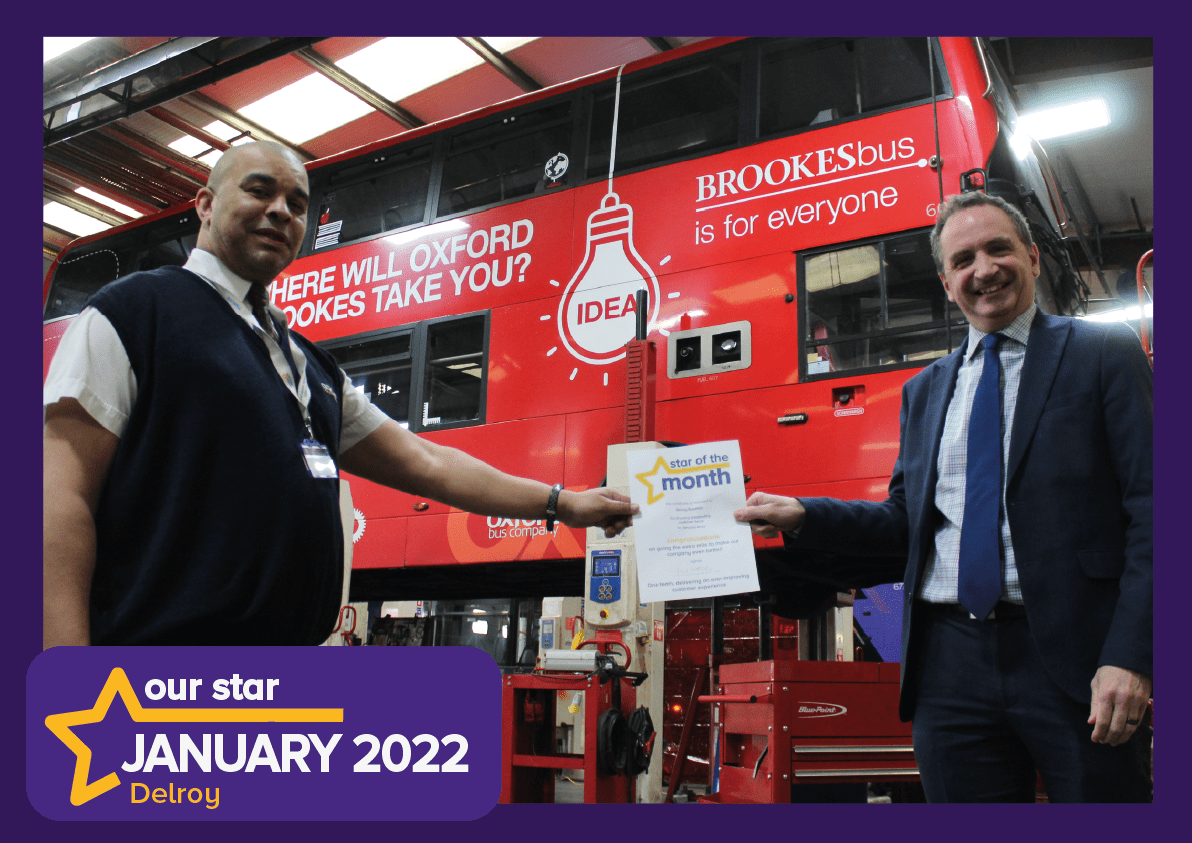 Delroy received a commendation from a passenger after an elderly lady took a trip boarding his bus. The passenger commended the compassionate way Delroy dealt with the situation and ensured the safety and wellbeing of the lady.
December 2021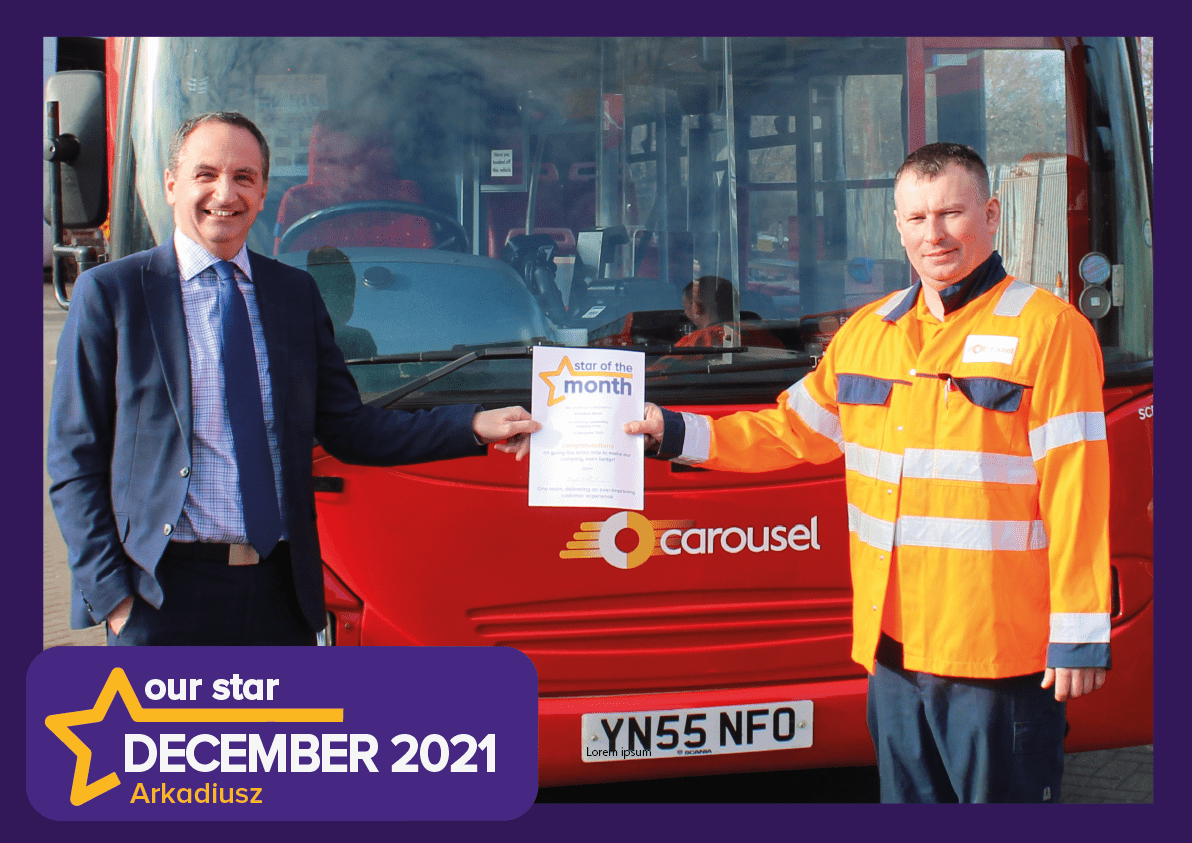 Arkadiusz received a wonderful commendation for taking on the running of the Carousel engineering department while all other colleagues had to self-isolate as a result of COVID.
November 2021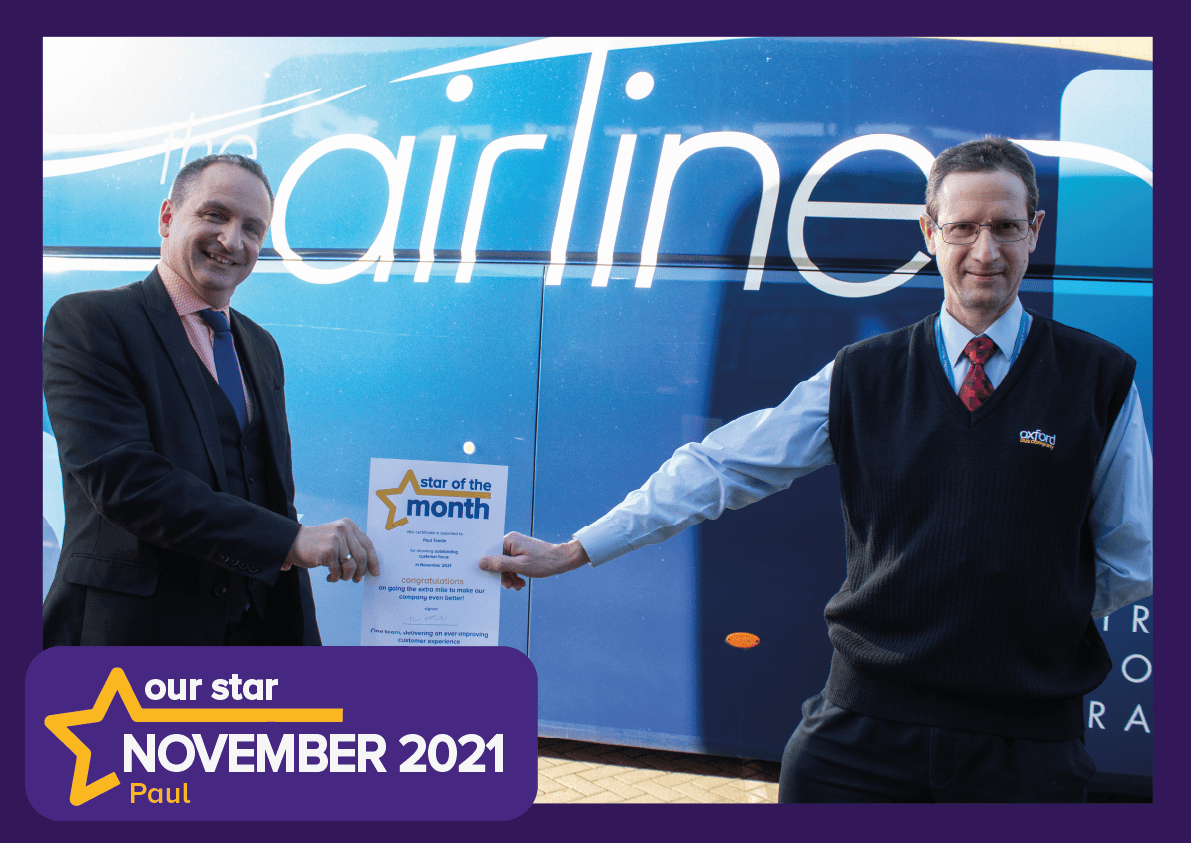 Paul received an exceptional commendation from an airline customer thanking him for his kindness when their wife was distressed after boarding his coach.
October 2021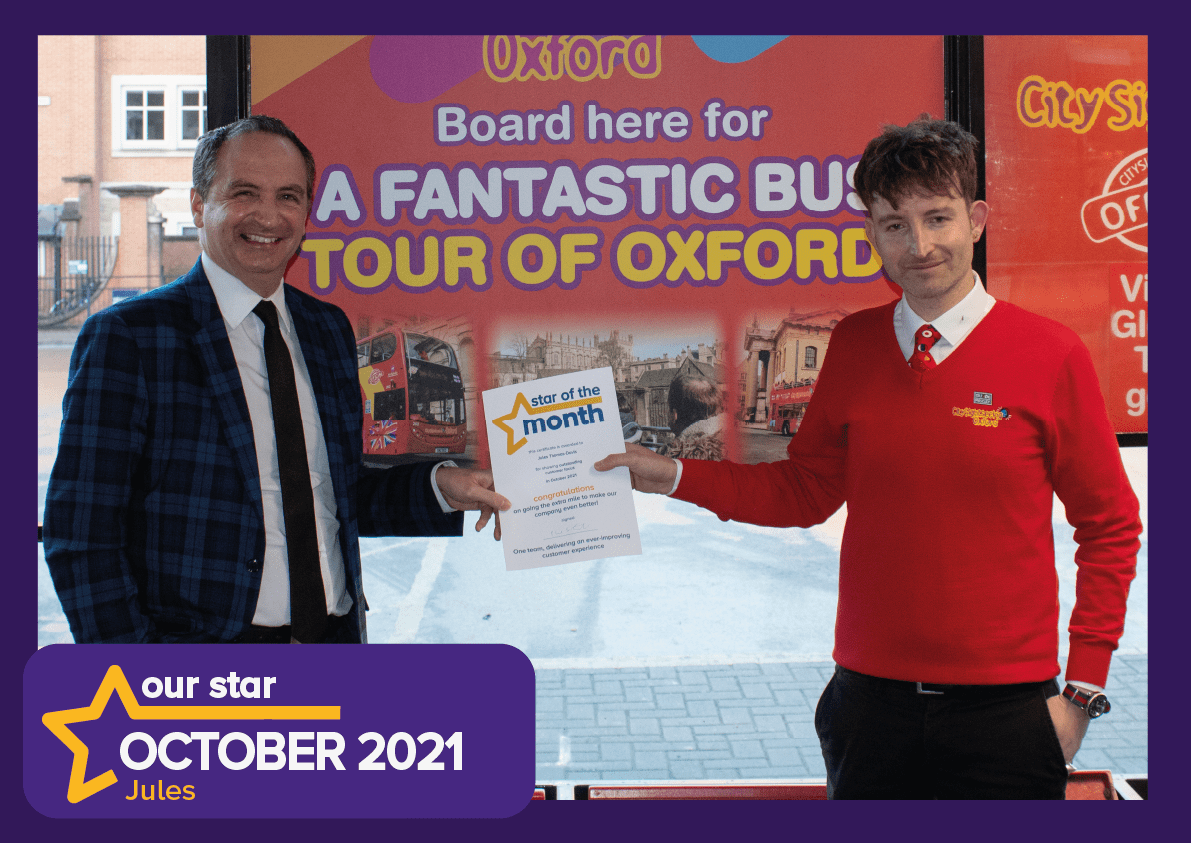 Jules received multiple commendations from City Sightseeing Oxford customers thanking him for going above and beyond with his exceptional customer service.
September 2021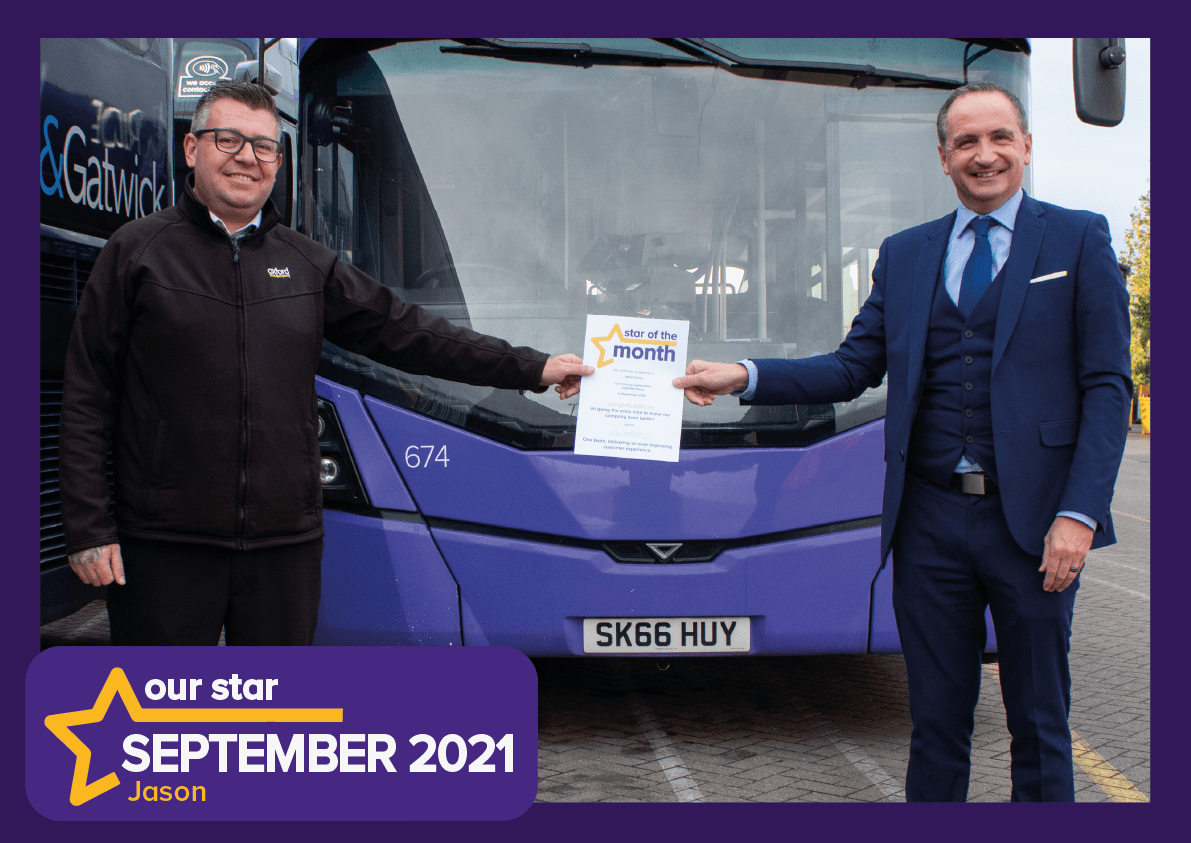 Jason went above and beyond during St Giles Fair. When a customer's bus arrived not in service, Jason arranged for the late running driver to take them to their destination.
August 2021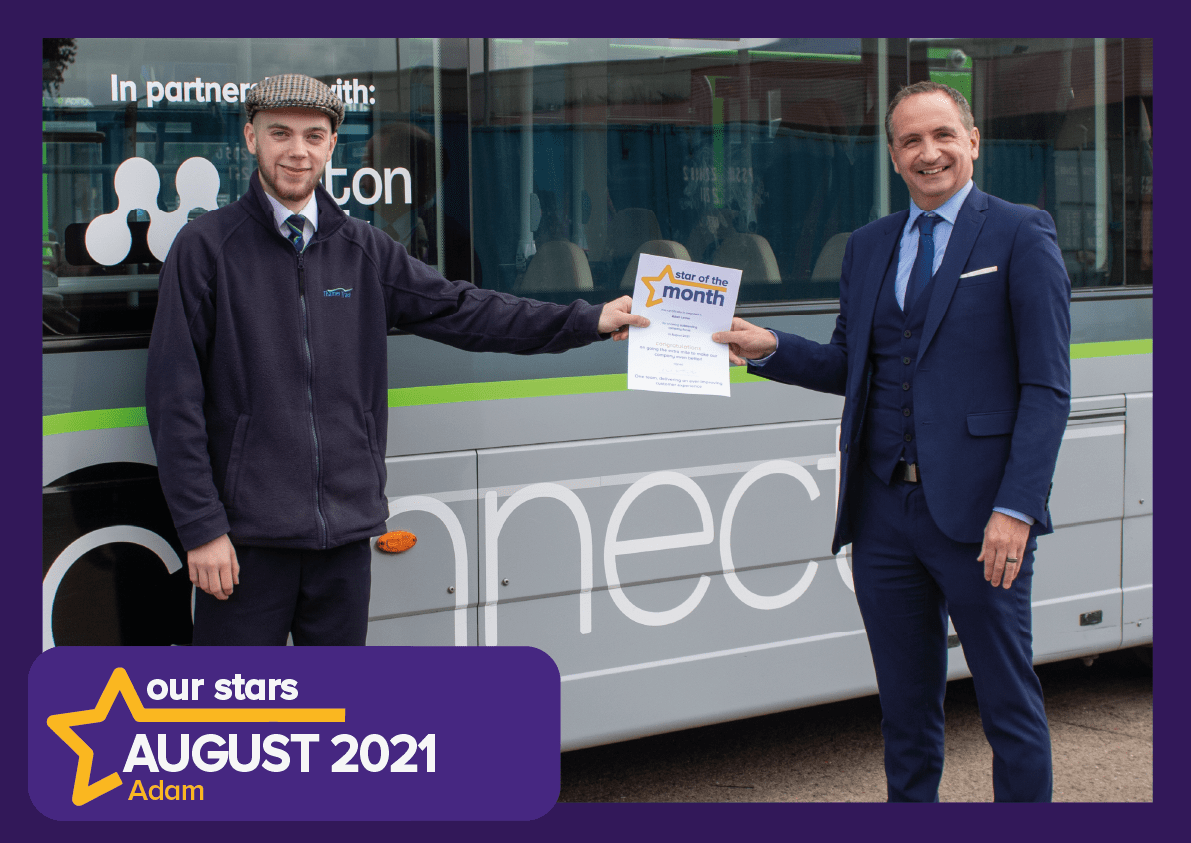 Adam received a wonderful commendation from a customer thanking him for his professionalism, extremely polite approach, smooth driving and exceptional customer service.
July 2021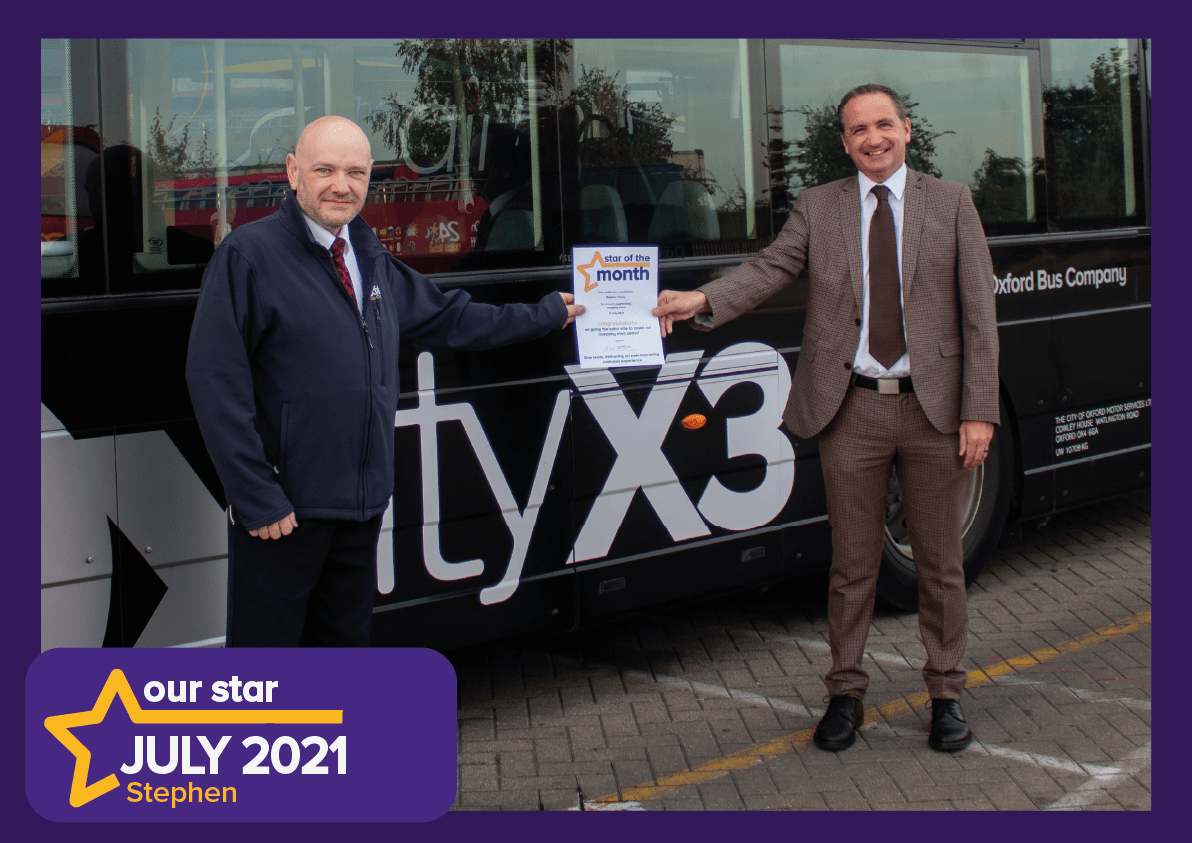 Stephen avoided a collision with a ladder on the nearside lane of the A34 Southbound by an emergency style braking manoeuvre. On top of keeping our vehicle and others around it away from potential serious damages, he ensured passengers' safety by warning them to hold on. Thanks to his warning, no passengers were injured. He then asked passengers to move away from the rear of the bus (thinking of a possible rear-end collision as our bus was stationary in a live lane) and removed the ladder from the road.
June 2021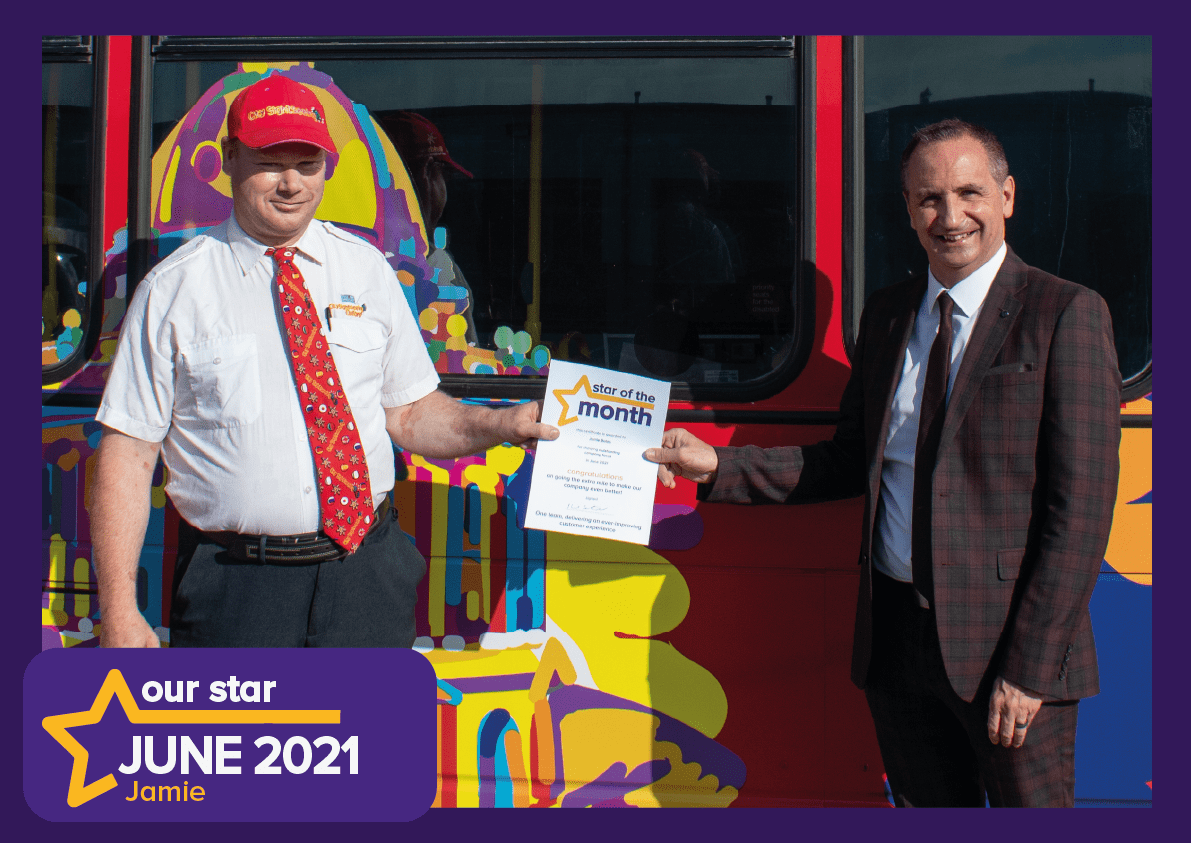 Jamie is providing historical facts of the day to be displayed at the City Sightseeing Visitor Information Point. It provides a great talking point with colleagues and customers.
May 2021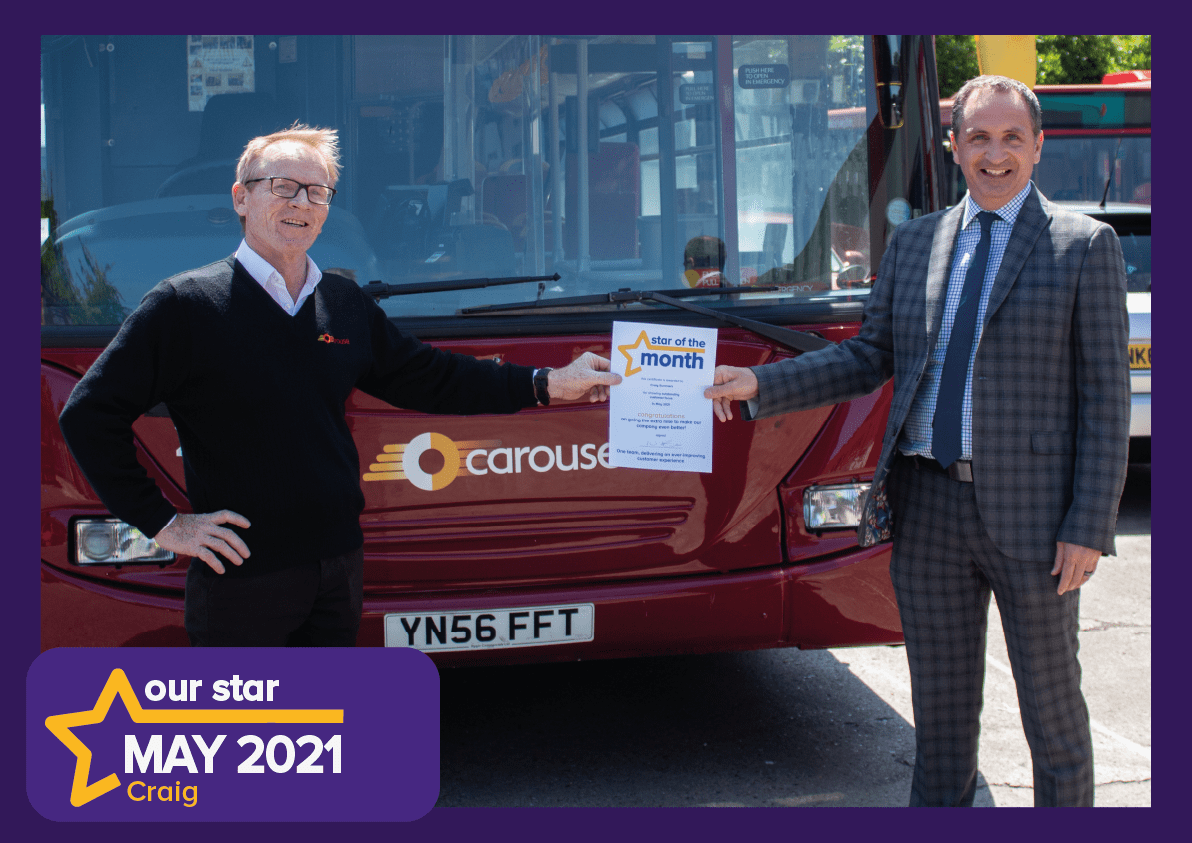 Craig acted quickly after a fatal hit-and-run on the street leading to the Carousel depot. It was dark and the body was in the road, so he took some risk in trying to aid the gentleman. Sadly, there was nothing he could have done, but Craig went above and beyond for a fellow human being.
April 2021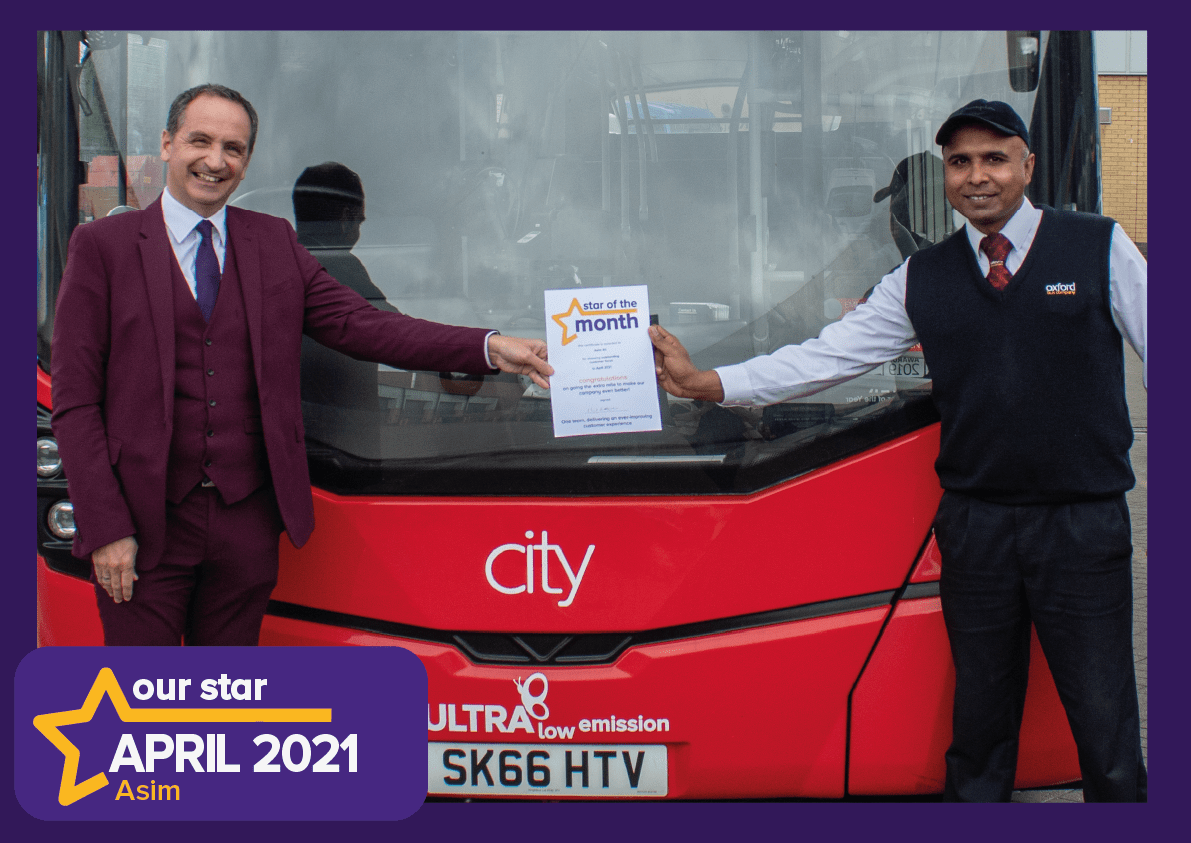 Late at night, Asmin stopped the bus he was driving to assist a couple who was being the victims of an assault by a third party. He offered shelter to the couple on-board whilst the police were being called. Asim positioned himself between the parties to calm the situation down until the police arrived, taking the offender safely into custody. A truly commendable act of selfless attitude to ensure the wellbeing of vulnerable members of the public.
March 2021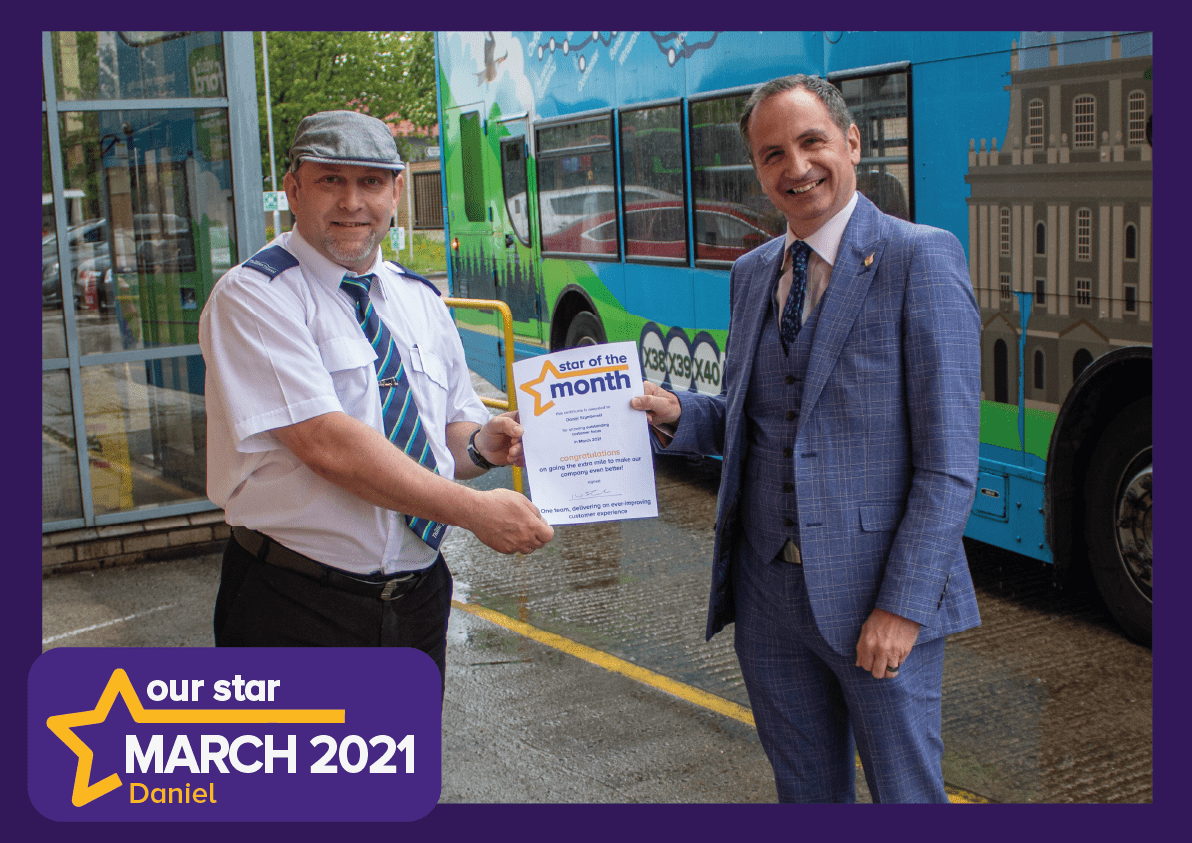 Daniel received three fantastic commendations from regular Thames Travel customers. All three were grateful for Daniel's exceptional customer service. For one, Daniel noticed that they were using the bus numerous times in a day and were buying day passes, single and return tickets. He spoke to them about more suitable ticket options, which allowed them to save money.
For the other two, they appreciated that he waited for them so they were able to get on-board.
February 2021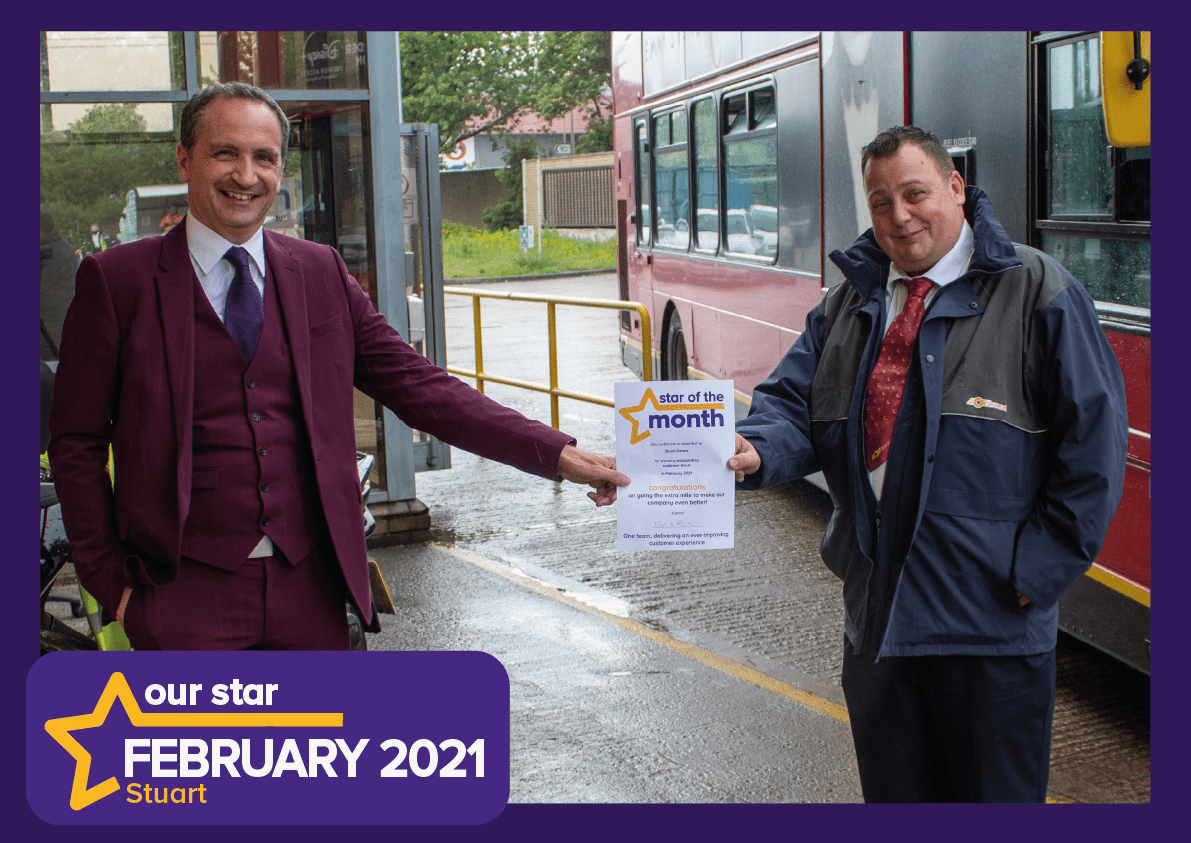 Stuart received two amazing commendations from Carousel customers.
One customer highlighted that Stuart was charming and a very smooth and safe driver. They also mentioned that he was very knowledgeable about times and service changes. The other customer travels regularly on our Carousel network and wanted to emphasise how friendly and patient Stuart always is.
January 2021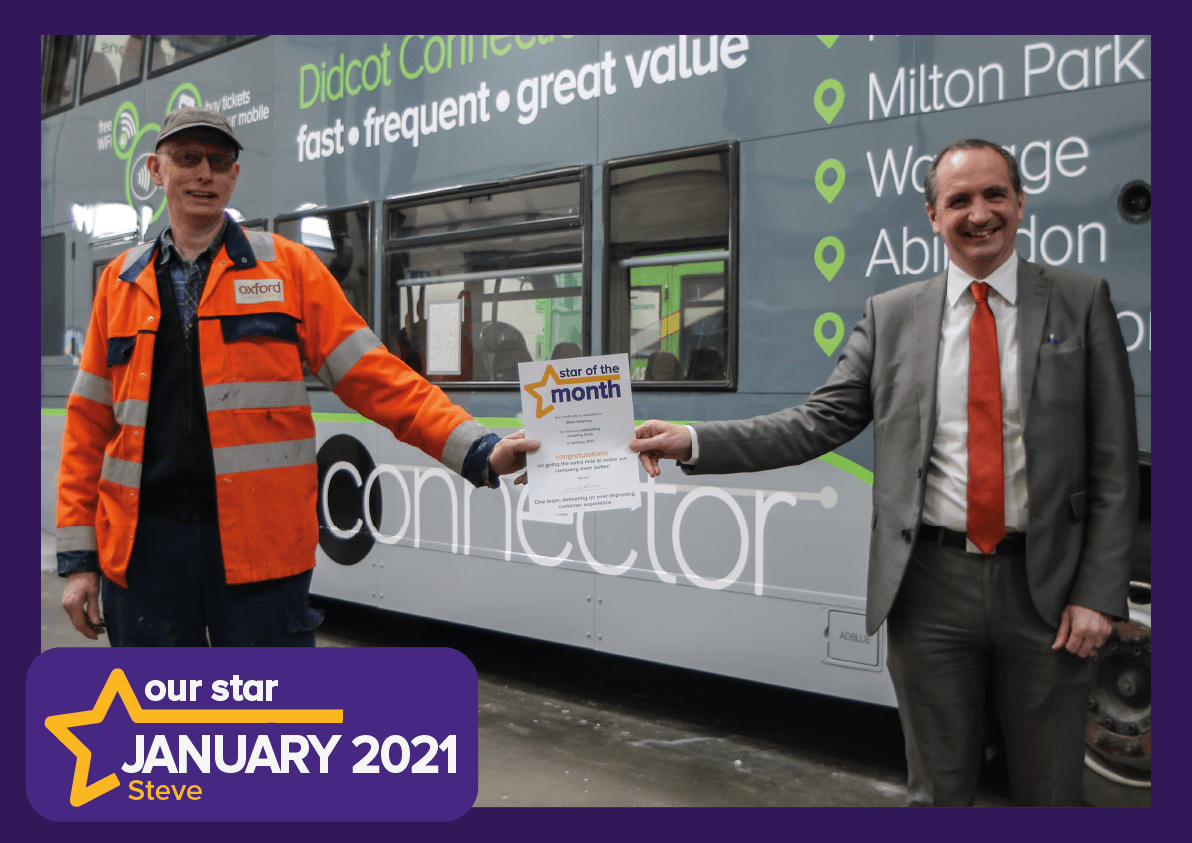 Steve received a fantastic commendation from our Service Delivery Director, Paul Hennigan.
Paul put Steve forward because his work has been to the highest standard, as seen with his work at the rail station to clear out the former City Sightseeing shop and office. Steve has completed a large number of tasks at short notice during the Coronavirus pandemic to help keep colleagues safe, including installing lots of bespoke screens and partitions to help us all to keep our distance. Steve always has a positive attitude and takes each request in his stride.