Hospital Connections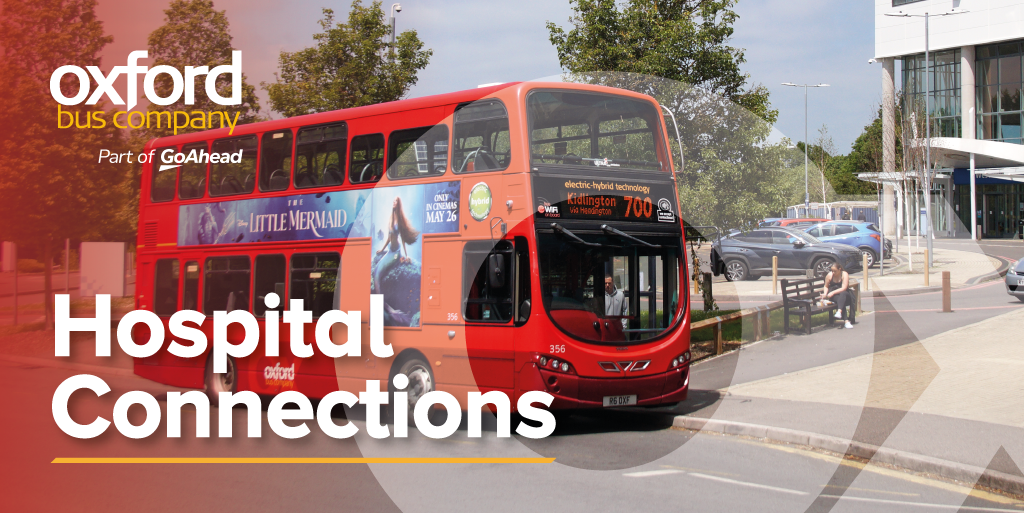 Need to travel to your local hospital? We operate fast, frequent and great value bus services to get you there!
Jump to: Didcot Hospitals | Oxford Hospitals
See below all our bus connections to Oxford Hospital sites:
JR Hospital
Nuffield Orthopaedic Centre
Churchill Hospital
Please click on the service number to view timetables and details.
Hospital Connections map: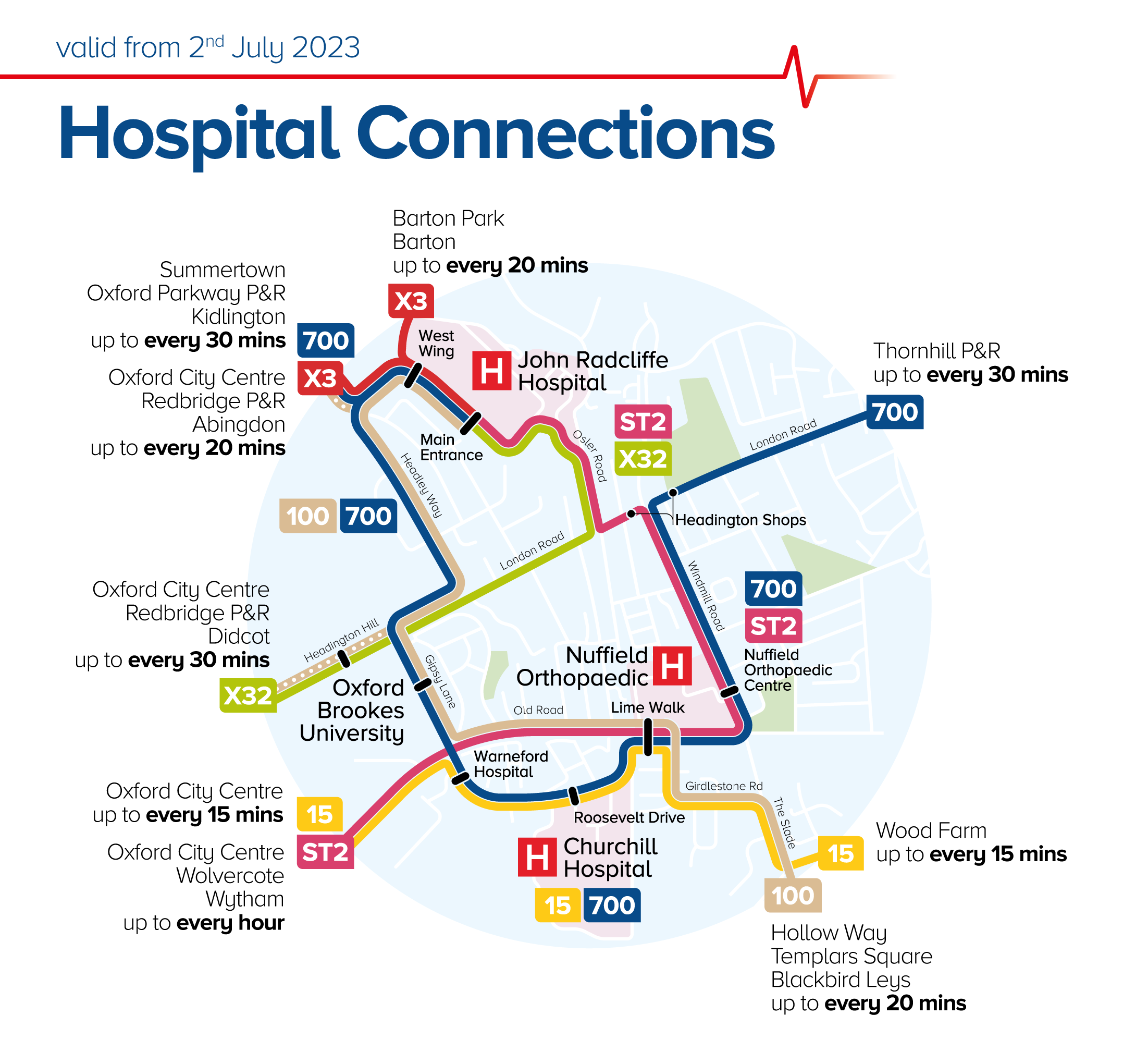 Click here to download the Oxford Hospital Connections map (PDF, 686kb)
See below all our bus connections to Didcot Hospital sites:
Didcot Community Hospital
Wantage Road in Didcot is served by regular services to and from the Orchard Centre and Didcot Parkway station:
If you're travelling from one of the surrounding villages along these services:
...then simply take your local bus into Didcot and change services at Didcot Parkway or the Orchard Centre.
The best way to plan your journey to Didcot Hospital is to use our journey planning tool here.
Didcot Hospital Connections Map: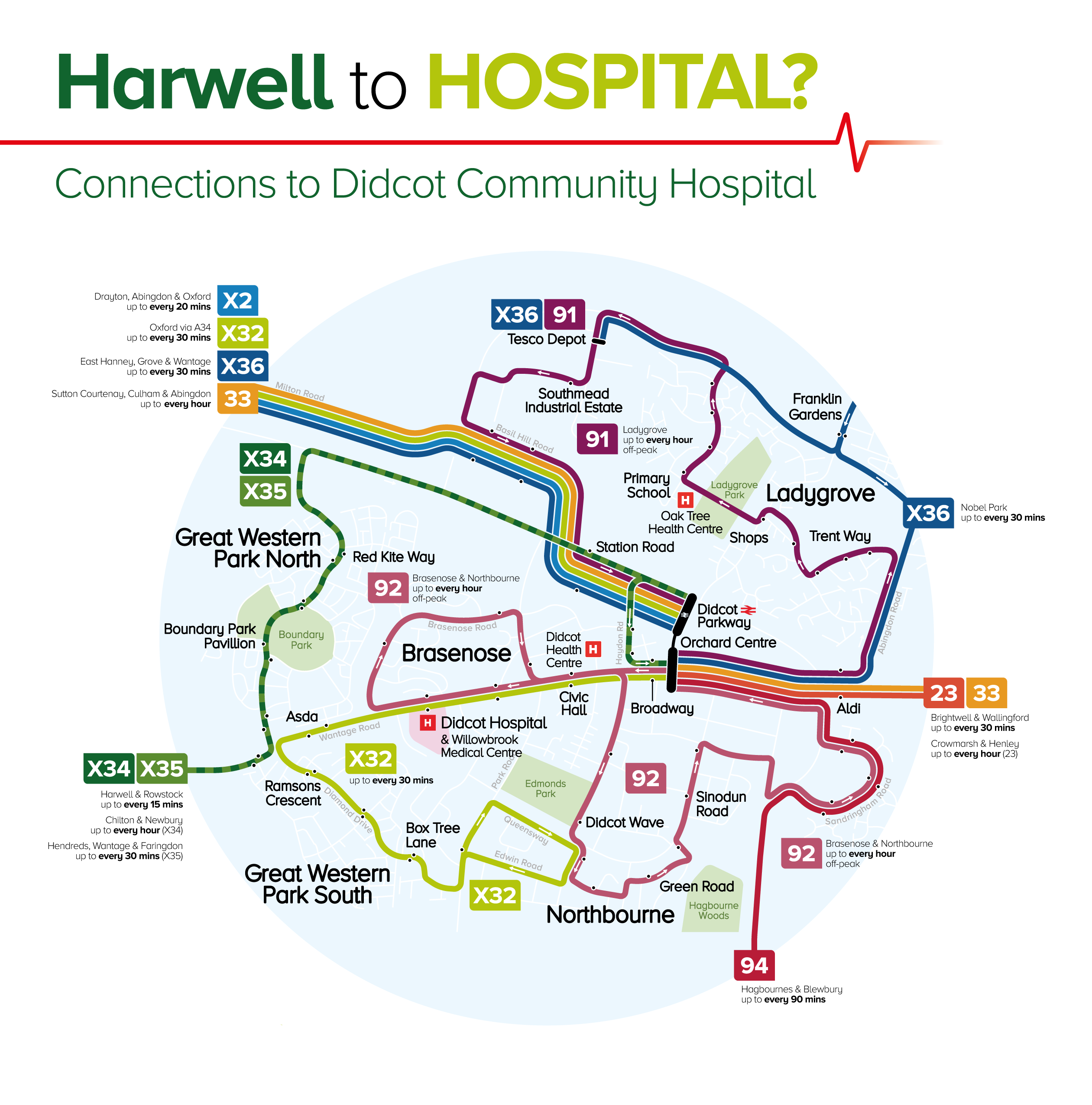 Click here to download the Oxford Hospital Connections map (PDF, 1.66mb)