East Hanney Road Closure
6 days ago Thu 12th May 2022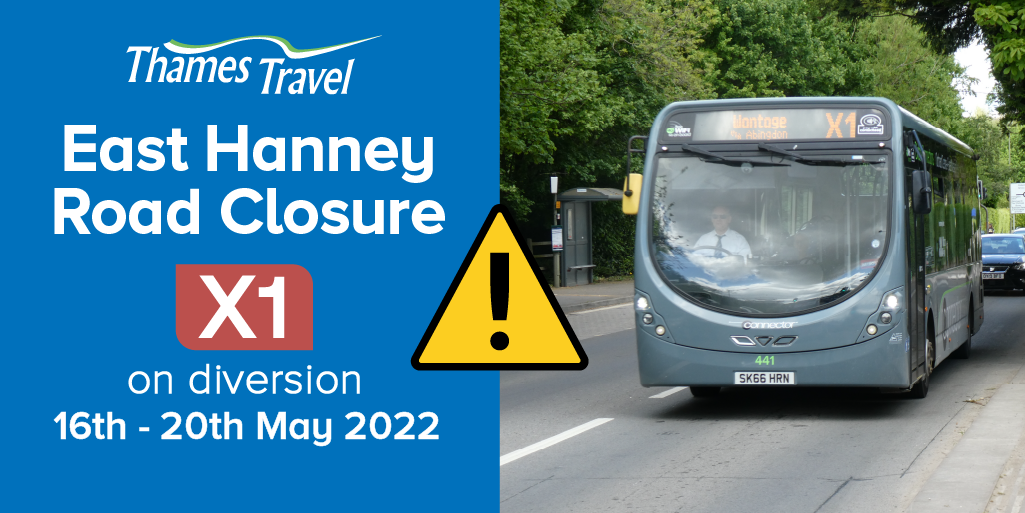 Between Monday 16th and Friday 20th May, Crown Meadow in East Hanney will be closed to allow the installation of a new pedestrian crossing. This will affect your services travelling in both directions.
During this time, buses will be diverted via Steventon and Drayton. Marcham will be served by a temporary shuttle service.
As a result of this closure, we will be unable to serve the following stops in both directions:
East Hanney, Ashfields Lane (alternative: East Hanney, St James View)
South Oxfordshire Crematorium
Garford Turn
Frilford, Petrol Station
Marcham, War Memorial (alternative: Marcham, Post Office)
The shuttle service will operate approximately hourly between Stratton Way, Fairacres and Marcham, with connections towards Wantage and Oxford available at Stratton Way.
Please find the timetable below for details.
Shuttle service timetable valid from Monday 16th - Friday 20th May (PDF, 29KB)
Maps: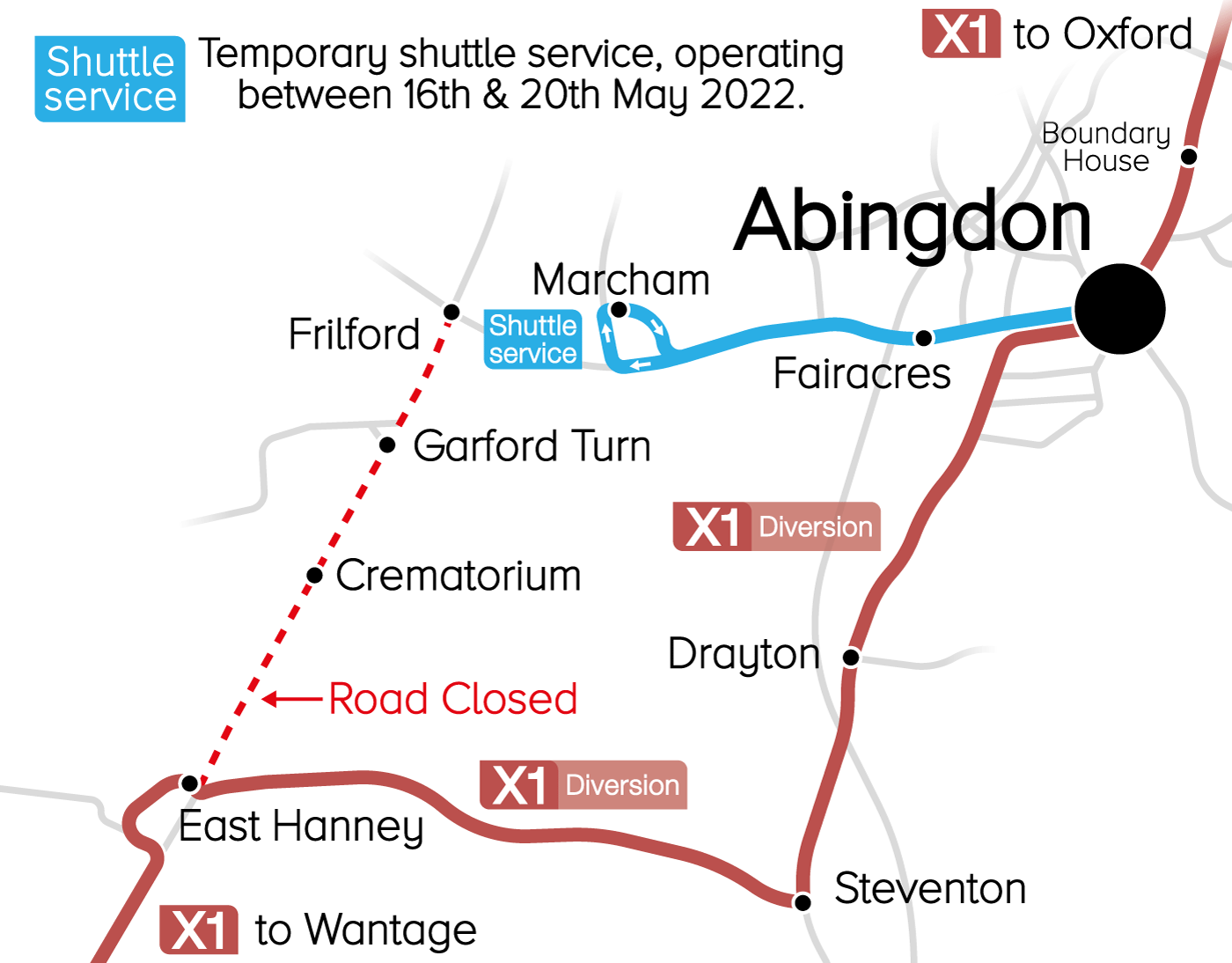 Apologies for any inconvenience caused.