Oxford Brookes Open Day
2 months ago Wed 8th Jun 2022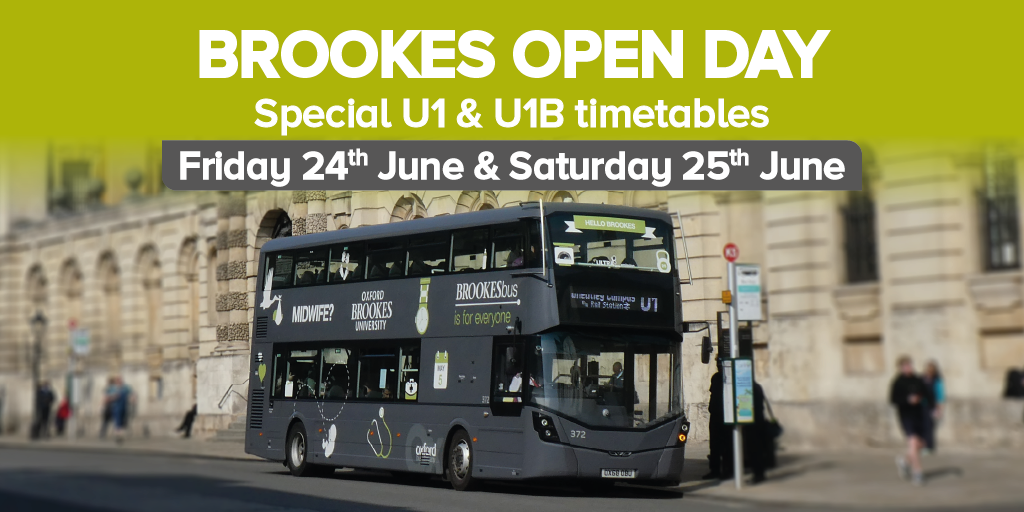 On Friday 24th and Saturday 25th June, Oxford Brookes University will be holding an Open Day. Whether you've already applied or are still trying to decide on your university, it's a great opportunity to find out about Oxford Brookes University courses and accommodations, meet support services teams and hear from expert academic staff and inspiring students.
To support attendees, we will be running an enhanced BROOKESbusU1 service connecting Wheatley Campus, Oxford City Centre and Harcourt Hill. We will also operate a special BROOKESbusU1B service connecting Sandhills/Thornhill Park&Ride and Marston.
Please see the timetable below for details:

Timetable valid on Friday 24th and Saturday 25th June only (PDF, 156KB)
Please note that the BROOKESbusNU1 and BROOKESbusU5 will operate to the normal vacation timetables.