Why fixing congestion is just as important as technology in decarbonising our transport system.

14th October 2020 | Edition 01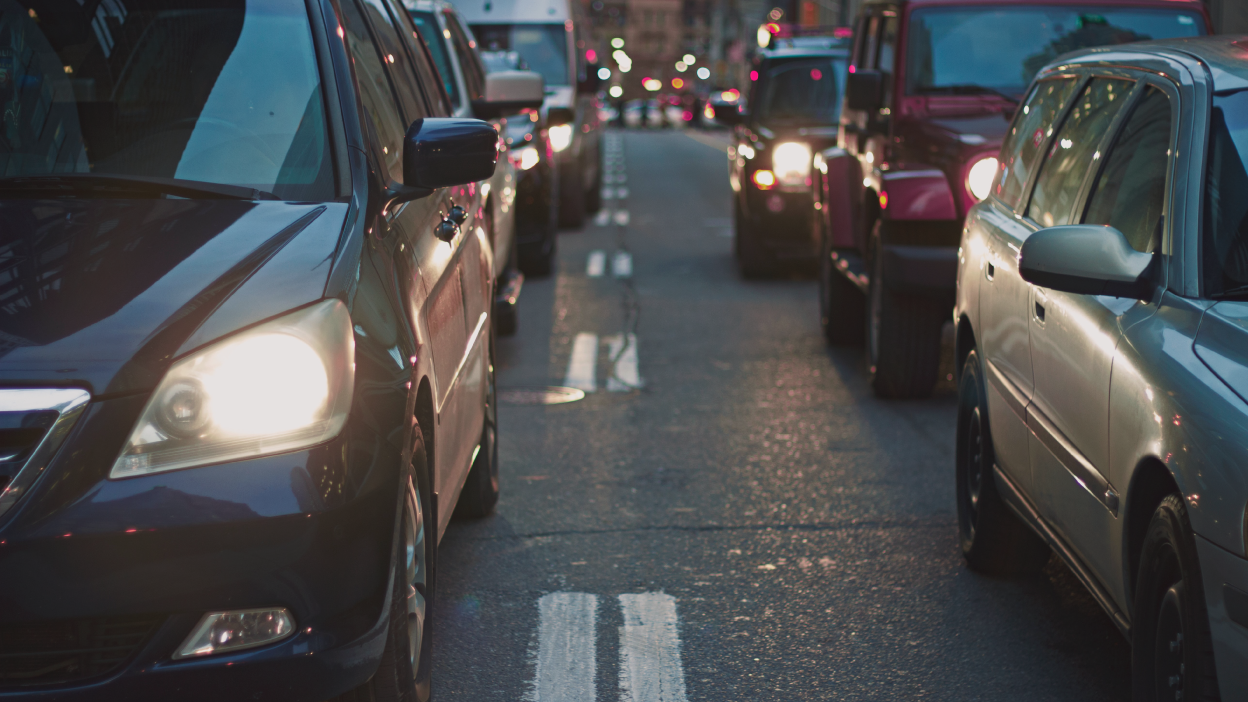 At Oxford Bus Company, we have a vision. A vision of a zero-carbon future - where buses powered by renewable energy help everyone get around quickly and efficiently, in a city with world-beating air quality, and with vibrant and liveable streets.
We've been working towards this vision for many years already. We've put solar panels on our depot roofs, invested in the latest hybrid technologies, fitted emissions-reducing technology to more than 70 of our vehicles, and even helped to develop and trial new hybrid drivetrains. Earlier this year, we were proud to introduce our first electric bus to the fleet, which has been converted from an old diesel vehicle.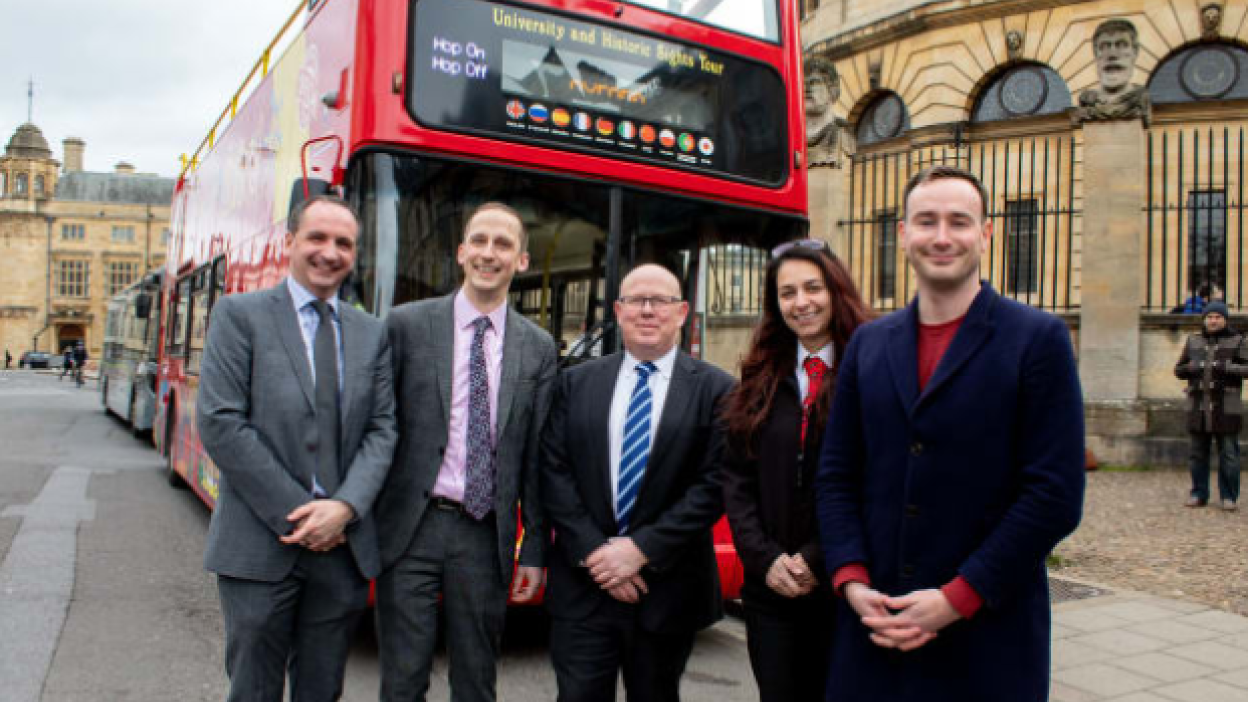 Powered by sunshine: Official launch of City Sightseeing Oxford's first electric bus in Oxford.
Despite many challenges, technology has risen to the challenge: buses powered by electric motors, with energy stored in batteries - or hydrogen fuel cells - are beginning to become feasible options for the intensive, all day operations our city needs.
Oxford has also been making great strides towards figuring out the challenges associated with powering such a large fleet of zero emission buses. Innovation projects like Energy Superhub Oxford and Local Energy Oxford are helping to deliver both the technology and the business models needed to make this work.
However, to be able to take advantage of these advances, we need help. Over the last 10 years, our buses have been getting slower as traffic levels in our city from private cars and vans has increased. This has meant that our journey times have become longer, making each bus and driver less productive. This increases the costs of running our services, and also makes them less attractive for customers to use - reducing our revenue. Despite all our efforts, it's been starting to feel like our vision has been getting further away, not closer.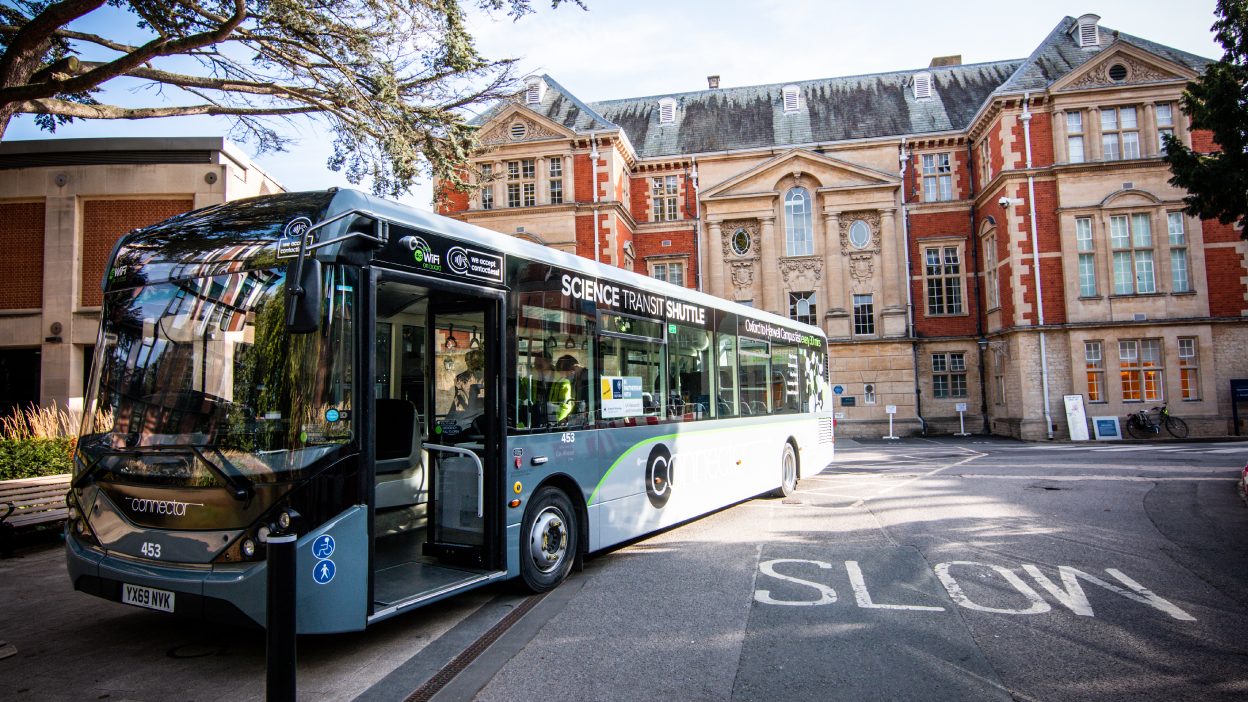 One of the new ultra-low emission buses introduced for our Science Transit Shuttle contract with the University of Oxford.
We're currently partnering with Oxfordshire County Council, and with Stagecoach on a bid to the Department for Transport to make Oxford the UK's first zero emission bus city. If we win the bid, our city would stand to receive as much as £50m in funding towards the purchase of a new, zero emission bus fleet. This would be a game changer and would allow a quantum leap forward towards our vision.
However, all of the above still won't be enough on its own to help us realise our vision. We will also need to fund an investment of more than £40m to make this a reality. A similar ask will be required of our neighbours at Stagecoach. We're up for the challenge, but like any business, we need confidence that we will be able to recoup this sizeable investment. If our new, clean and green vehicles simply end up in the same traffic as our existing fleet struggles against each day, this won't be possible. The extra costs would mean we would not be able to sustain our city's bus network without external help. And is it sensible, or indeed sustainable to use such expensive assets so inefficiently?
We've worked out that if we could speed our vehicles up by just 10%, this would unlock enough efficiency improvements to allow us to justify the £40m investment. We could make our services more frequent, and get our customers where they want to go more quickly. Our colleagues will become more productive. And the buses themselves will use less energy, without constantly stopping and starting unnecessarily. This will generate a "virtuous circle" and help fuel further investment, to drive ever greater public transport use and help provide additional links that aren't currently financially viable.

Phil Southall, Oxford Bus Group Managing Director, in front of a fully electric bus, used for trial in Oxford.


Oxfordshire County Council and Oxford City Council share our vision and have come up with the "Connecting Oxford" plans, with additional bus priority measures, including a proposal for more bus gates in five areas of the city. The plans also include a proposed "workplace parking levy," which would raise revenue from those who choose not to use public transport to help deliver improved infrastructure and services for those who do, and to help those who can't currently to make the switch.
The COVID-19 pandemic has brought many challenges to us as bus operators. However, one more positive aspect was that the period of "lockdown" showed us how efficient our buses could be without other traffic on the roads. Services sped up by as much as 25%. Fuel consumption dropped by more than 15%. This presented an once in a lifetime opportunity to make a start on some of the "Connecting Oxford" measures, to try to lock in some of these benefits and not return to the "peak car" traffic levels that we saw prior to the crisis. Our local authority ran a survey to see what local residents thought of the plan to introduce two of the five bus gates early. More than 7,000 responses were received, and while the vote was polarised, the greatest proportion of responses received were in favour of the plans.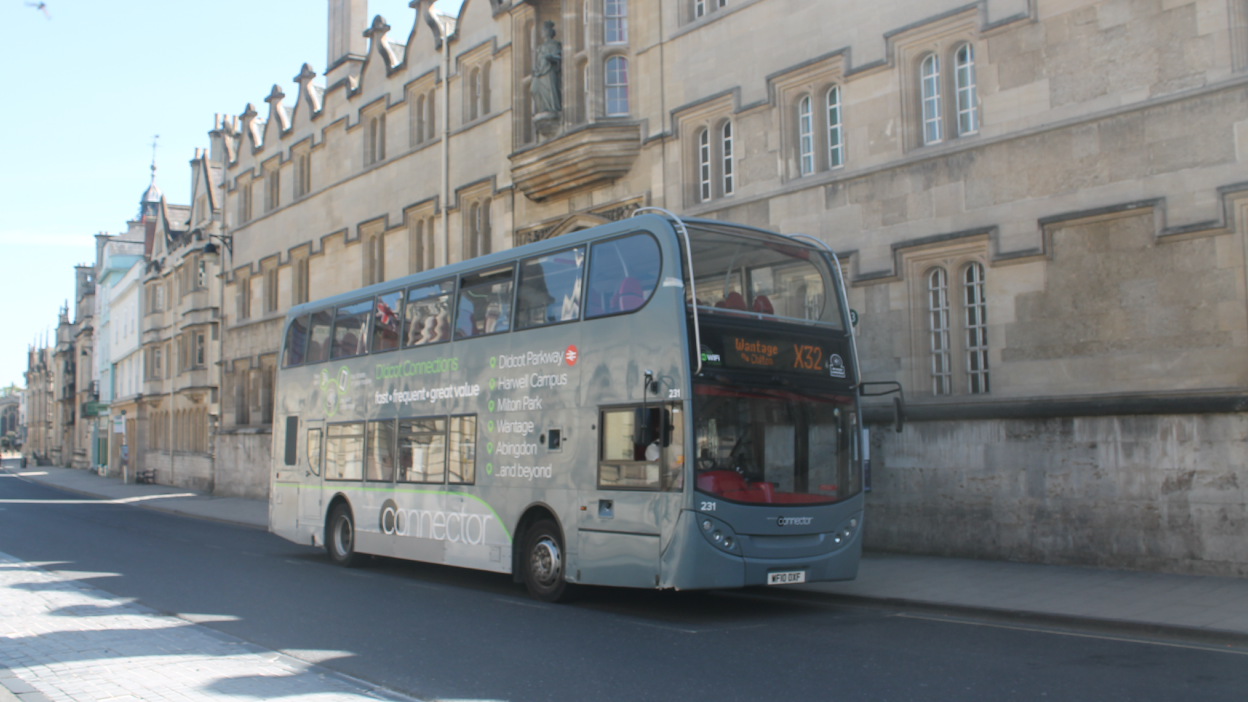 Peace and quiet: Quieter roads in Oxford city centre at the start of lockdown.
While the survey was running, myself and some of my colleagues helped to run a pop-up shop in the city centre, organised by the Coalition for Healthy Streets and Active Travel (CoHSAT). We spoke to many members of the public, and tried to explain to them what was being proposed, and why this was so important in helping us achieve our vision. Many people started from a position of opposition, but once they talked through the plans began to understand where we were coming from. We told them that with faster-flowing buses, and less car and van traffic, we could look to pedestrianise more streets. We even helped to support the trial pedestrianisation of George Street during August and September, to demonstrate the sort of thing that might be possible.
We were really hopeful that we might be able to take the next big step towards our vision. Our modelling indicated that the bus gates could reduce traffic levels in the city centre by as much as 25%, delivering significant journey time benefits for our buses and our customers. Unfortunately we have been told that Oxfordshire County Council now wants to delay the introduction of the gates until the rest of the Connecting Oxford scheme is ready to deploy - which is likely not to be until 2023.
We aren't wedded to the idea of bus gates - all we want to see are suitable congestion-busting measures to help us deliver the journey time improvements that we need. There are many ways in which this could be achieved, and we are happy to work with the County Council to help design and model what the best solution might be.
Make no mistake though - the proposed delay to getting started is a serious problem. If we miss the opportunity to make these improvements now, we won't be able to afford the £40m investment needed. The £50m in government funding that we could stand to benefit from would be lost, and we would be looking at a much larger investment to deliver our vision. This would mean that even greater journey time savings will be needed in future to make the vision a reality. This chance may not come again and it is vital for the future prosperity of our city that we grasp it with both hands.
Phil Southall, Managing Director